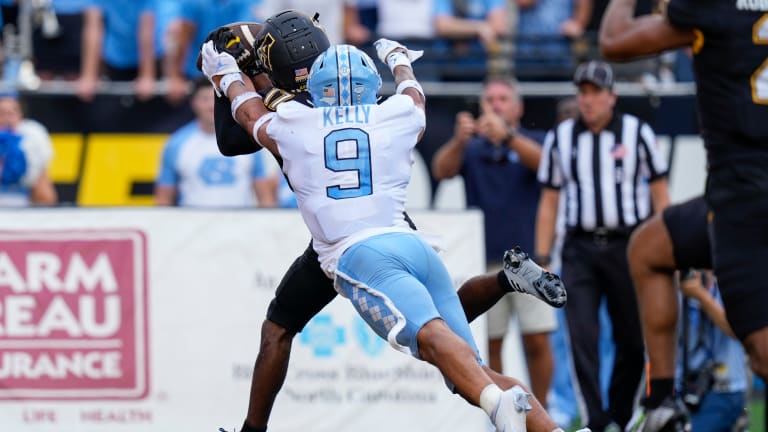 Five Teams That Had Weaknesses Exposed in Week One
Following an electric week one, let's a look at five teams who had major weaknesses exposed that could haunt them for the rest of the season. 
---
1. Notre Dame - Offense
The Notre Dame offense looked like it would be okay after the first drive, but that quickly changed. They only converted three out of their 13 third downs and only accumulated 72 total yards in the second half. They could not run the ball as they only ran for 76 yards. QB Tyler Buchner started the game 8-8 passing and then went 2-10 on the rest of the night. They only put up ten points and lost by 11. I believe Notre Dame will be a good team, but they will need that offense to improve if they are going to be a title contender.
---
2. North Carolina – Defense
After letting up 24 points against FAMU, North Carolina followed that up by giving 61 points to Appalachian State. They gave up 40 points in the fourth quarter, which is ridiculous. They gave up 649 yards, 361 passing, and 288 on the ground. UNC is 2-0 right now, but they will need to improve mightily on defense if they want to continue their winning ways.
---
3. Oklahoma State – Defense
Giving up 44 points to Central Michigan is not good. They had a top-ten defense last season and then lost defensive coordinator Jim Knowles, and we saw the negative impact of that loss in the first game without him. They gave up 546 total yards, with 424 yards coming through the air. Central Michigan completed 36 of their 49 passes, which is not ideal for the Oklahoma State defense. They also let the Chippewas convert two fourth downs. They need to improve drastically on that side of the ball if they want to make it back to the Big 12 Championship.
---
4. LSU – Special Teams
Special teams ended up almost costing them the game before Florida State fumbled at the goal line, and that ended up costing them the game with a blocked extra point attempt. That was the second field goal the Tigers had blocked on Sunday. They had the two muffed punts that also hurt their chances. Brian Kelly has a lot of things to clean up if LSU is to improve, and special teams are one of those things.
---
5. Oregon – Everything
From quarterback play to tackling on defense, the ducks looked below average in everything. Oregon could not score nor stop Georgia from scoring. The Dawgs scored touchdowns on their first seven drives. They did not punt until the fourth quarter. Bo Nix threw two interceptions, including one pick based on poor-decision making. The young linebacker duo of Noah Sewell and Justin Flowe did not have an impact. Oregon's defense might as well have not even shown up. It was a very embarrassing performance all around in Dan Lanning's debut. Could this be because they played Georgia? Or is this an early sign of things to come in Eugene?