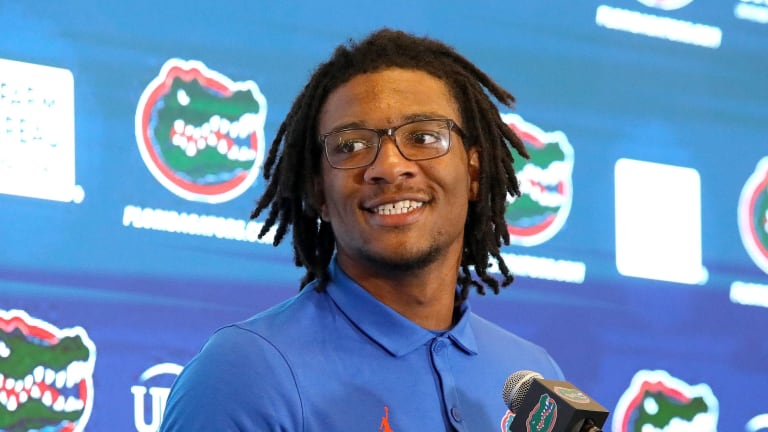 Staff Picks: Utah vs Florida
The Utes head to the Swamp in hopes of spoiling Billy Napier's debut.
---
The Billy Napier era starts in Gainesville today as the Gators take on the Pac-12 champion Utah Utes. Utah enters the season ranked 7th and is determined to revenge their heartbreaking Rose Bowl loss to Ohio State. The Gators take on the Utes at 7 pm ET. Below are the Mike Farrell Sports Staff Picks for this Week 1 Matchup. 
---
Mike Farrell- Utah 
Utah will beat Florida using their rush attack. 
---
Cory Lemer- Utah
Cameron Rising is ready to continue the Utes' dominance. Billy Napier is a good coach; however, I believe the Gators struggle, leading to a 45-42 Utah win. 
---
Matt Perkins- Utah
I like the Utes in their matchup with the Gators despite the game being at the Swamp. Utah always has a great defense year in and year out, while the Gators are still getting used to a new system. I will take Utah 24-10
---
Timothy Bailey- Florida
Utah is a legitimate team, making this game hard to pick, but Florida is at home, and they do not lose openers in the Swamp. I will take Napier in his debut.
---
Luke Brumm- Utah 
Utah can handle the heat, humidity, and environment and win with experience. They are a much better team than Florida right now. 
---
James DeCarlo- Florida 
I do not see the Utes leaving the Swamp with a win. Yes, they are an experienced team, but they are not used to the SEC atmosphere. Utah had road losses with an average attendance of 55k. The Swamp has been sold out, with 90k expected to be in attendance. 
---
Unnamed Source- Utah
Utah has Cameron Rising, and Florida has Anthony Richardson. If this were the NFL combine, I'd lean towards Richardson. However, this is college football and the teams around the Quarterbacks matter. We know Utah can be dominant along the o-line and d-line. Florida is more of an uncertainty. The built-in advantage of playing in the Swamp and Anthony Richardson's ability to make plays could keep the Gators competitive. I think this game could turn into a shoot-out in the southern humidity. All things working in Florida's favor, Utah is too experienced and well-coached. Kyle Whittingham's team could be special this year. As a legitimate, early-season playoff contender, give me the Utes, 56-38
---
Noah Dzik- Florida
The Gators will take down the Utes on Saturday. An energized and rejuvenated Swamp will contribute to a close Florida win. 
---
Paul Wangsmo-Utah
I believe the Utes will win this game solely due to their experience.
---
James 1-0
Cory 1-1 
Mike 1-1
Kyle 1-1
Matt 1-1
Unnamed Source 1-1
Shayne 1-1
Noah 1-1
Paul 1-1
Luke 1-1
Tim 0-2