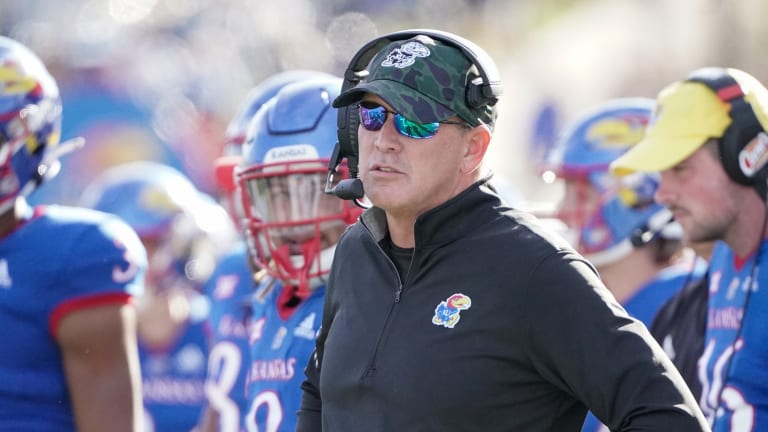 10 Best Coaching Fits for Nebraska
Nebraska has an important coaching search coming up at the end of this season. Here are my top 10 choices for the job if I'm making the call.
---
1. Lance Leipold, Kansas 
— I'm not going to budge on this one. What Leipold has done at Kansas is remarkable and he'd be an amazing get.
2. Mark Stoops, Kentucky 
— He's likely not going anywhere but he's proven what an amazing job he can do in a rebuild given time.
3. Matt Rhule 
— Rhule is a great talent evaluator which is what's needed at Nebraska. He's a heckuva coach too.
4. Luke Fickell, Cincinnati 
— He's turned down bigger jobs but why not make an attempt? He's the lone playoff coach on here.
5. Matt Campbell, Iowa State 
— His star isn't shining as much after an underachieving season last year and 4-5 this season but we know he's good.
6. Dave Aranda, Baylor 
— He has Big Ten experience and would recruit well in the Southeast and Texas.
7. Chris Klieman, Kansas State 
— His team is up and down but he's a great coach with ties to no man's land from his days at North Dakota State.
8. Bill O'Brien, Alabama OC 
— He has Big Ten experience but I'm not as high on him as others.
9. Gary Patterson 
— What he did at TCU was impressive and it's clear he left the program in good shape.
10. Jim Leonhard, Wisconsin interim 
— If Wisconsin doesn't hire him I wouldn't hate him for Nebraska.