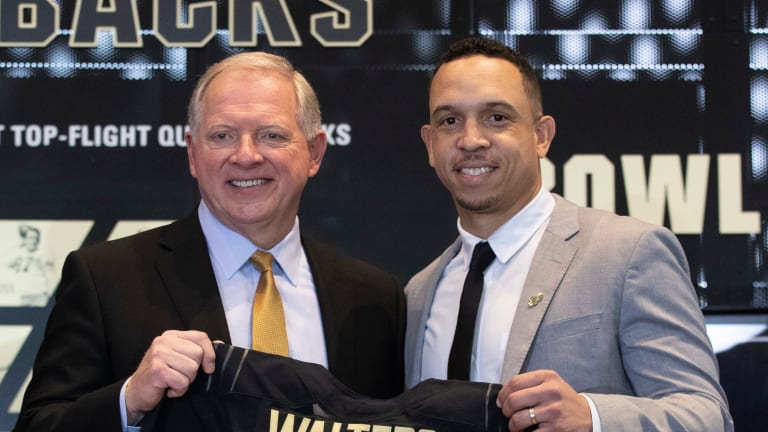 5 Coordinator Departures Who Could Affect Teams This Bowl Season
A look at five coordinator changes that will affect bowl season
Head coaching moves get all the publicity this time of year but coordinator moves can be equally disruptive for bowl preparation for programs, especially if the head coach works on the other side of the ball. 
Here are five coordinators who have switched jobs over the past few weeks whose absence could affect their former team a great deal. Note - to be considered the coordinator couldn't follow a departing head coach, the head coach has to remain constant for the team losing the assistant.
---
Ryan Walters, DC Illinois —> HC Purdue
It is no surprise to people in the know that Walters got a head coaching job. He was a top name who's done most things right to position himself for success thus far. His defense at Illinois was very stout this year and he really matured under Bielema. Purdue hired away a good one from a division rival and it may sting long term, it may sting even more in the Reliaquest Bowl against an emotionally charged Mississippi State squad.
Will Stein, OC UTSA —> OC Oregon
Stein had been leading the Roadrunners offense for the past two years before bolting recently to be Dan Lanning's OC at Oregon. Frank Harris and the offense were very successful moving the ball, scoring, and breaking all kinds of school records under Stein. Moving to Oregon is likely Stein's next step towards becoming a head coach before too long. UTSA will undoubtedly miss him against a Troy squad that has played lights out defense this year.
Eric Morris, OC Washington State —> HC North Texas
Morris spent a single year on the Palouse but the former Incarnate Word HC is the reason QB Cam Ward ended up there, following his former coach. Morris was recently named head coach at North Texas so will head back to the Lone Star State to take over for Seth Littrell. Morris has led high octane offenses for years and with Cougar HC Jake Dickert being a defensive guy, it'll be very difficult to replace Morris calling plays and scheming in the bowl game against Fresno State.
Phil Longo, OC North Carolina —> OC Wisconsin
Luke Fickell could've had his pick of most offensive coordinators in the country and it is no surprise he chose Longo. The former OC at Sam Houston State and Ole Miss did wonders in tutoring Drake Maye with the Tar Heels. His offenses have been able to run and pass with success, keep defenses off balance, and continue to put up numbers. 
His style should also allow the Badgers to recruit elite QB's, something the Badgers have not been able to do. It should be noted that OL coach Jack Bicknell Jr. is also following Longo to Madison. This is a huge loss for Mack Brown.
Marcus Satterfield, OC South Carolina —> OC Nebraska
The first ten games of the season weren't a gold star for Satterfield but the last two sure were. Putting up 94 points on Tennessee and Clemson to end their CFP hopes was a great way to get to a surprising 8-4 for the Gamecocks. Just when he had Spencer Rattler playing like we've expected him to since he was a recruit, Satterfield leaves to take a position under his close friend Matt Rhule at Nebraska. 
The two have worked together before at Temple, Baylor, and the Carolina Panthers. The Gamecocks have replaced Satterfield with Dowell Loggains but it isn't clear who'll call the offense in the bowl game. He could be a big loss against a Notre Dame team who is solid.