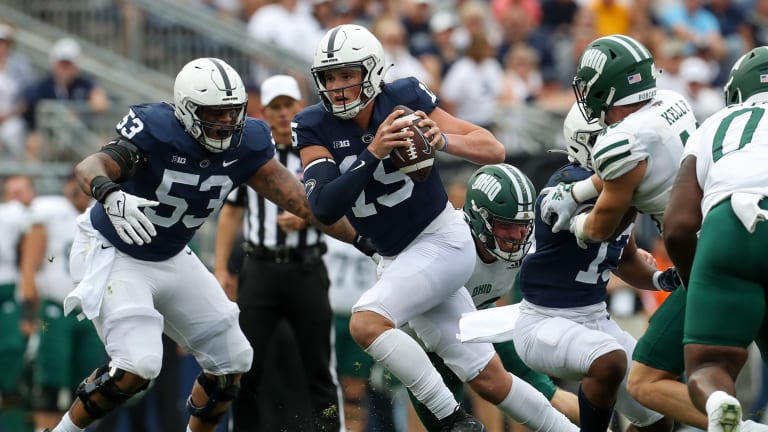 5 Freshman Quarterbacks Who Will Start by the End of the Season
There are five freshmen QBs I'm anxiously waiting to see play this season, and I think all of them become starters by the end of the year.
---
1. Drew Allar, Penn State
— Sean Clifford had his comeback moment against Purdue and he'll be the starter for awhile but maybe during that stretch where PSU plays Michigan, Minnesota and Ohio State Allar could take over. He's just so freaky talented it's a matter of time.
2. Cade Klubnik, Clemson
— DJ Uiagalelei be average in games against Georgia Tech and Furman but he can't do it against better teams and by the FSU game in mid October Klubnik will be the starter.
3. Sam Horn, Missouri
— The QB play was downright awful against Kansas State and I felt Horn had a chance to win the job heading into the season so surely he will play by the Vandy game after they get croaked by Georgia and Florida.
4. Conner Weigman, Texas A&M
— Haynes King is not the solution and if Max Johnson isn't either then rebuild the offense around the freshman. He's talented enough.
5. Owen McCown, Colorado
— The schedule is weak until the end of the season but Colorado has looked awful so it might be time to try the freshman by mid season.