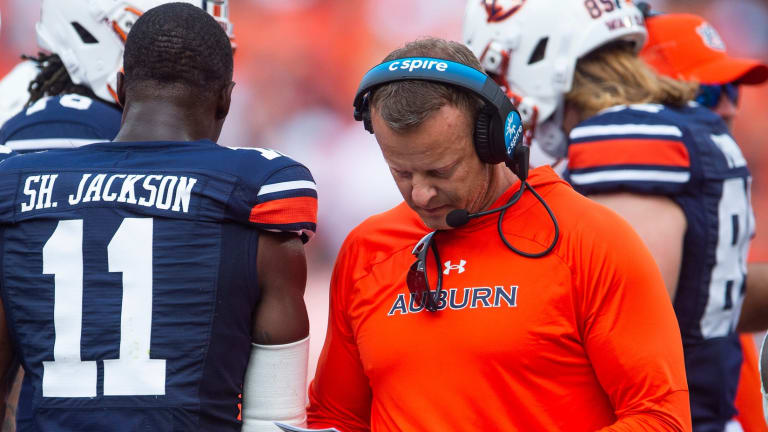 Betting on Getting Fired?
According to BetOnline.ag, these are the odds for the next NCAA coach to be fired. I've got some thoughts on these lines on where you should be betting your money.
---
Bryan Harsin, Auburn
Odds: +150 
— Not the best value at these odds but there is a 50/50 chance he's next.
Geoff Collins, Georgia Tech
Odds: +150 
— He could be fired after a few more games but these odds aren't juicy enough.
Neal Brown, West Virginia
+650
— I like these odds but wouldn't risk a ton here as the next to go.
David Shaw, Stanford
+700
— Nah I wouldn't touch this at all, Stanford won't fire him at all, much less mid season.
Jeff Scott, USF
+900
— The close loss to Florida keeps him alive so I don't like these odds.
Jay Norvell, Colorado State
10-1
— He's 3 games into this gig. This is wasted money he's not going anywhere next.
Ken Niamatalolo, Navy
10-1
— Nah, don't think they'd do a mid season axe job.
Chip Kelly, UCLA
20-1
— What in the hell? Like seriously, what?
Jimbo Fisher, Texas A&M
20-1
— He'd have to have a really bad stretch the next two months.
Karl Dorrell, Colorado
20-1
— Mash the hell out of these odds. This could be easy money.
Pat Fitzgerald, Northwestern
20-1
— Um, no. Never.
Scott Satterfield, Louisville
20-1
— Not bad odds here for a small play.
Steve Sarkisian, Texas
20-1
— Not next save your money.
Marcus Freeman, Notre Dame
33-1
— 3 games in? At Notre Dame? Please. This is dumb.