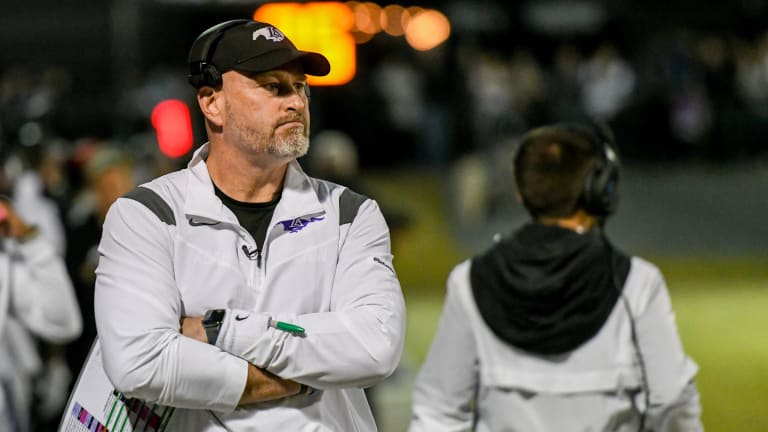 Blazing a New Trail: Trent Dilfer Hired at UAB
News broke out Tuesday night about Lipscomb Academy (Tennessee) Head Coach Trent Dilfer being targeted by UAB to become the next head coach, first reported by John Brice with FootballScoop.
We have seen Trent Dilfer's name as a potential college head coach before. Just last year, rumors were swirling that he might become the next head coach at his alma mater, Fresno State. UAB will be his first college head coaching opportunity, and he could be a monstrous hire for the program.
---
The ex-NFL star quarterback will resign from his position but will coach in the state championship game Thursday night. He has served as the Lipscomb Academy head coach for four seasons and has an overall record of 42-10. In that time, he turned the program out of Nashville, TN, into a national powerhouse, defeating some of the top high school programs in Georgia and Alabama, while also leading the Mustangs to a Top 25 high school team in the country. 
---
Notable players that come out of Coach Dilfer's tenure are QB Luther Richesson, who committed to Cincinnati at the time, Boston College RB Alex Broome and is currently developing 2023 3-star WR Nate Spillman (Tennessee commit), 2023 3-star OL Brandon Solis, 2023 3-star LB Bryan Loving, 2023 3-star WR Junior Sherrill (Vandy commit), 2024 4-star LB Edwin Spillman, who is currently ranked as the #1 overall player in the state of Tennessee, 2024 4-star DB Kaleb Beasley, a Vol commit that is currently ranked as the #2 overall player in Tennessee, 2025 4-star OL Chauncey Gooden, 2025 RB Andrew Patterson Jr, 2025 CB CJ Jimcoily along with many others.
He has led his team to back-to-back appearances in the Division II-AA state championship games and looks to repeat as state champs Thursday night against rival Christ Presbyterian Academy.