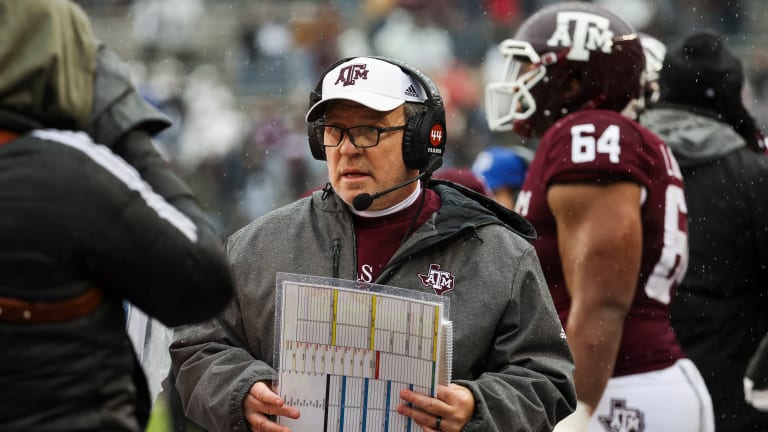 Comparing A&M's Disaster Season to Other Notable Failures
The Texas A&M Aggies had a lot of confidence coming into the 2022 season. They beat Alabama the year prior and were ranked number six in the preseason poll. They had their starting quarterback returning from injury and had just signed the best recruiting class of all time. They even believed they had a top-five football coach in the country. Looking at how this season has transpired; the preseason hype is almost laughable. The Aggies finished at 5-7 and 2-6 in SEC play. They have losses to App State, Mississippi State, South Carolina, Florida, and Auburn. That is inexcusable given the resources and talent that the program has. Texas A&M did end the season on a high note with a blowout upset win vs LSU last Saturday, but we cannot ignore how bad the season has been as a whole. We're going to take a look at some other memorable disaster seasons in recent memory and see how they compare to the atrocity going on in College Station. 
---
2010 Texas 
The Longhorn's 2010 season was very similar to this year's Texas A&M season. They started ranked fifth and ended up 5-7. Texas was coming off a national championship appearance and had a lot of hype coming into 2010. They started 3-0 and then lost two straight to UCLA and Oklahoma. They would then go on to win only two out of their next seven games. Ironically, one of those two wins was on the road at fifth-ranked Nebraska, which is similar to A&M beating fifth-ranked LSU this season. I wouldn't say either of these seasons is worse than the other, I would say it's pretty even. 
---
2012 USC 
2012 USC team was another that greatly disappointed. They began the season as the number one ranked team in the country and ended up 7-6 with a loss to Georgia Tech in the Sun Bowl. They had QB Matt Barkley who was the frontrunner to win the Heisman for a lot of people during the preseason. They started 2-0 and then lost to Stanford. They then won four straight to get to 6-1. The Trojans lost four out of the last five games, which is where a majority of the disappointment happened. Their season was a little less disastrous than the Aggies' season, so I'll give the disaster award to Texas A&M in this one. 
---
2013 Florida 
This might be the disaster season that takes the cake. Florida was ranked tenth to start the season and had a lot of hype behind them after their two-loss 2012 season. They started 4-1 and then lost every single game for the rest of the season. That included losses to Vanderbilt and Georgia Southern, which was still an FCS school at the time. They finished 4-8 and ended up firing their coach, Will Muschamp after the following season. I think this season is definitely the biggest letdown in recent history.