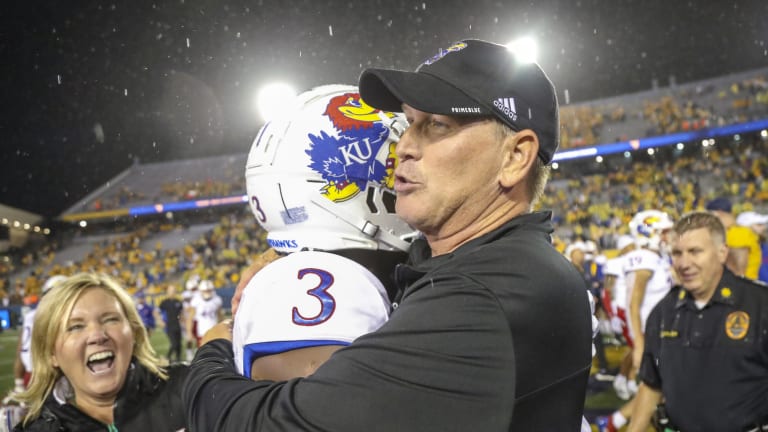 Farrell's Picks to Replace Scott Frost
Everyone has a list for the Nebraska job ranging from the sane (Bill O'Brien) to the ridiculous (Urban Meyer). Here's my pecking order...
1. Lance Leipold, Kansas
- You won't find a better game coach or a coach who gets more out of nothing than the Kansas head man. 
2. Mark Stoops, Kentucky
- He would be first, but I am not sure he would ever leave Kentucky. He's done an amazing job there and would be a home run hire for Nebraska.
3. Dave Aranda, Baylor
- He has Midwest experience from his coordinator days and he's become well established as a head coach with his work at Baylor. And he could recruit all areas and especially Texas. 
4. Matt Campbell, Iowa State
- I'm not as high on him as many others but he is a solid coach and would be a guy who could develop players.
5. Luke Fickell, Cincinnati
- He's seen it all from Ohio State days to maintaining an elite program for the Bearcats and his talent evaluation is excellent. 
6. Chris Klieman, Kansas State
- I love him as a coach and perhaps he should be higher on this list. He gets the most out of players. 
7. Dave Doeren, NC State
- He has Midwest ties and has done an amazing job at NC State. And his teams play very physical football. 
8. Bill O'Brien, Alabama
- The job he did at Penn State was phenomenal and he knows the Big Ten. 
9. Gary Patterson, Texas Analyst
- He's built a program and could build Nebraska back up. And he's a defensive wizard
10. Jim Leonhard, Wisconsin
- He doesn't have head coaching experience which is why he's lower on the list but he's a heckuva coach. 
Mike Farrell's Picks to Replace Scott Frost