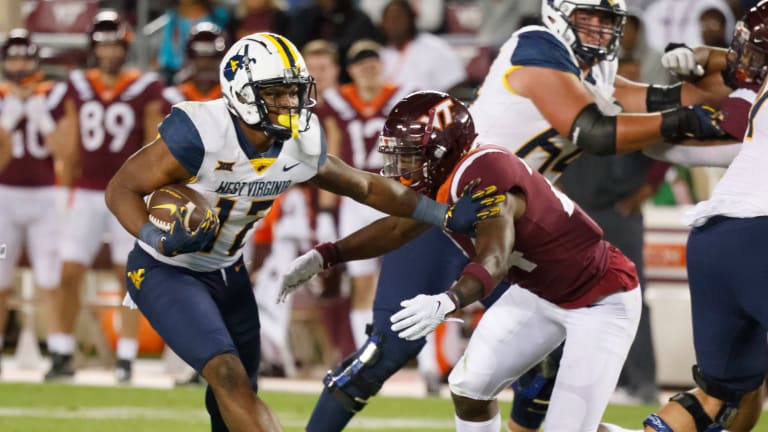 Five CFB Powers That are No Longer Great
For our gen-z readers, were you confused when your parents were excited to watch West Virginia and Virginia Tech play this week? You may be surprised to learn that these programs used to be held in the same regard that we would hold Oklahoma or Georgia. Back in your parent's prime, this was a must-watch matchup. Alas, times have changed, and these programs have faded into irrelevance. In this article, we are taking a look at five programs that are no longer great.
---
1. Nebraska
Nebraska has been bad for a few years now. They haven't made a bowl game since 2016. The Huskers went 4-8 in both 2017 and 2018, then 5-7 in 2019. They followed that up with two three-win seasons in both 2020 and 2021. This season has started with losses to Northwestern in Ireland and Georgia Southern at home. Nebraska now sits at 1-3 following a beatdown from Oklahoma. Nebraska is in trouble, and it will take a miracle for them to get to where they were in the 90s. Firing Scott Frost was the first step in the right direction, but much more is needed.
---
2. West Virginia
West Virginia used to be a scary team. They went 11-1 in 2005, and 11-2 in 2006 and 2007. They should have made the National Championship in 2007 as well. They were good with Pat White and Geno Smith at quarterback and Tavon Austin at wide receiver. Then they won ten games in 2016. Since then, it's been average at best. They went 7-6 in 2017, and they did win eight games in 2018. But then they went 5-7,6-4, and 6-7 over the next three seasons. They began this season with two straight losses, and one was Kansas! They need to do something different to turn this thing around. Their beatdown of the next team on this list may have been the first step in the right direction.
---
3. Virginia Tech
Virginia Tech hasn't been very scary at all in recent years. The Hokies haven't won ten games since 2016 and haven't won 11 games since back in 2011. They have had one nine-win season and a few eight-win seasons since then. Mostly, it had been six and seven-win seasons for them. That is not how it used to be, however. From 1999 to 2011, Virginia Tech had double-digit wins in 11 of 13 seasons under Frank Beamer. They aren't like that anymore. They have started 2-2 this season, with their losses coming to Old Dominion and a beatdown from West Virginia. We will see what first-year head coach Brent Pry can do for the remainder of this season.
---
4. Georgia Tech
You may be asking yourself when Georgia Tech was good. You're right! It seems like they have always been mediocre. Tech has had a few good seasons since 1990. They won the national championship in 1990 and have had 11 seasons with at least eight wins since winning the title. In addition, they went 10-2 in 1998 and 9-3 in 2000. They went 11-3 in 2009 and were ranked as high as seventh in the nation at one point. They had the same record in 2014 and won the Orange Bowl that year. They obtained nine wins in 2016, but it has been downhill since then. Georgia Tech hired Geoff Collins to replace triple-option head coach Paul Johnson. Since then, the Yellow Jackets have only won three games a year in his three seasons. They have started 2021 with a 1-2 record and blowout losses to Clemson and Ole Miss in Atlanta. Georgia Tech might need to look for a new headman if they want things to get better for them.
---
5. Missouri
Mizzou had a good little run from 2007-2014. They went 12-2 in 2007 and 10-4 in 2008, with wins in the Cotton Bowl and Alamo Bowl. They then went 8-5 in 2009 and 10-3 in 2010. They again went 8-5 in 2011 and had a down year in 2012, going 5-7 in their first season in the SEC. They quickly adjusted to their new conference and went 12-2 in 2013 and 11-3 in 2014. They also made the SEC Championship game both seasons. Since then, they only have had one season where they reached eight wins and one season reaching seven. The other years are six-win or fewer seasons. I don't know if I see the Tigers regaining any steam soon.