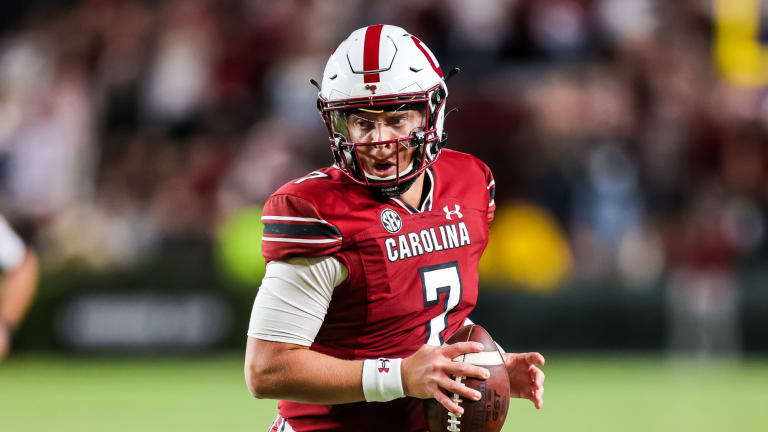 Five Transfer Busts So Far This Season
This article takes a look at five players who haven't panned out as expected after transferring this offseason.
---
1. Spencer Rattler – Oklahoma -> South Carolina
Spencer Rattler and South Carolina have both been disappointing so far this season. South Carolina sits at 3-2 and has lost the only two SEC games they've played. Rattler has been even more disappointing. He is completing 64% of his passes and has a 32.5 QBR. He also has thrown only four touchdowns compared to seven interceptions.
---
2. Jermaine Burton – Georgia -> Alabama
Through week five, Jermaine Burton has not been nearly as good as advertised. He had two touchdowns in his first game but has none since then. Burton has dropped a lot of passes as well. He currently only has 13 receptions for 169 yards and those two touchdowns. He was supposed to be one of the best receiver transfers this offseason, but I don't see it currently.
---
3. Brandon Joseph – Northwestern -> Notre Dame
Brandon Joseph coming to Notre Dame was a huge deal when it happened, but now it's hard to tell he is on the field. He has only four solo tackles on the year and didn't record a single tackle in their win against North Carolina. Joseph has zero forced fumbles, zero interceptions, and only a single pass breakup. He needs to step up big time if he is going to live up to the off-season hype.
---
4. JT Daniels – Georgia -> West Virginia
JT Daniels transferred to West Virginia after losing his starting job at Georgia. He hasn't done much so far in Morgantown. He doesn't have a decent offensive line, but he could be doing much better. The Mountaineers are 2-3 and have only beaten Towson and a bad Virginia Tech team. He only has eight touchdown passes and has thrown two interceptions. He also has an average QBR of 71.5. He was a five-star coming out of high school but is playing like a three-star at best.
---
5. Eli Ricks – LSU -> Alabama
Eli Ricks' situation is very similar to Brandon Joseph's. He is a highly-rated defensive back that transferred to a preseason top-five team. And just like Joseph, Ricks has been very underwhelming. He currently has no forced fumbles, fumble recoveries, or interceptions. Ricks also only has two solo tackles through the first five weeks. He didn't even play against Texas due to his struggling in practice. I expected a whole lot more from him when he arrived in Alabama.