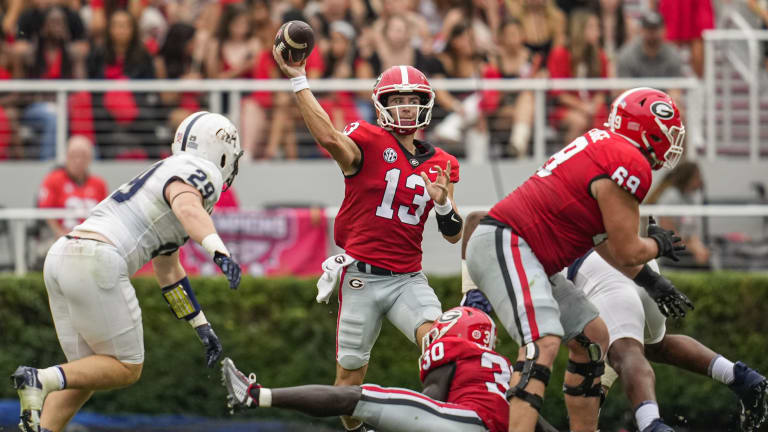 Mike Farrell's Week 2 Power Rankings
With week 2 in the books, it's time to update the Power Rankings.
---
1. Georgia 
— Better than Bama and better than anyone right now.
2. Arkansas
— They beta team quality opponents.
3. Oklahoma
— They look as steady as ever.
4. Michigan
— Bad opponents but look good.
5. Clemson
— Offense still an issue but that defense is nasty.
6. Ohio State
— Notre Dame win looks less impressive.
7. Alabama
— They really struggled with Texas even after Quinn Ewers went out.
8. USC
— Better than expected so far?
9. Oklahoma State
— Struggled week one but a solid win in week two.
10. Kentucky
— Handled a hot Florida team on the road.