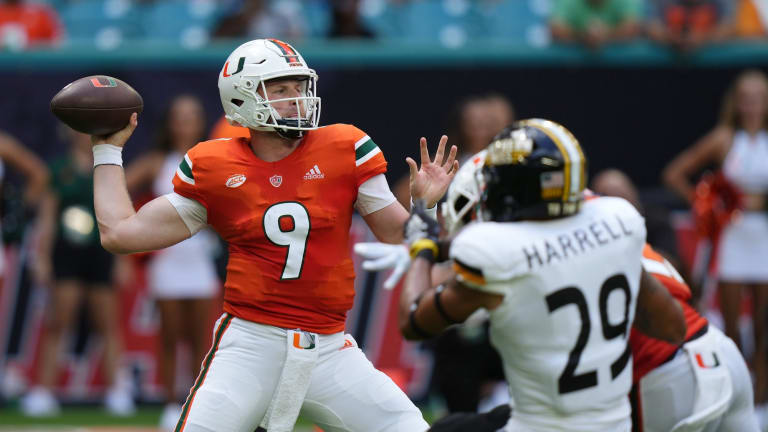 Next Week's Headlines
Ready for some ridiculous national narratives? This weekend will create some
---
Miami at Texas A&M
If Miami wins: The U will be back. This will be what the national narrative will be. Why? After all this is a win over a Texas A&M team that just lost to Appalachian State. Because this is Mario Cristobal and he's the best fit for Miami since a guy named Butch Davis. This will be a new hype level around Miami. Oh and on the flip side, Jimbo Fisher will be a dead man walking.
If Texas A&M wins: Jimbo is inconsistent and how can he win against a Miami team this week and not have his team prepared a week ago. And for Miami it will be here we go again.
Penn State at Auburn
If Auburn wins: James Franklin is overrated and no one can understand why he keeps getting extensions and being mentioned for jobs. Just watch.
If Penn State wins: Bryan Harsin is on his way out at Auburn and this is what the boosters were warning against.
Oklahoma at Nebraska
If Oklahoma routs: This is what we all expected.
If Oklahoma wins and struggles: Brent Venables had better step it up and Mickey Joseph will get some momentum to get the full time job.
If Nebraska wins: Mickey Joseph is the answer, Scott Frost was a cancer and Brent Venables is over his head at OU.
BYU at Oregon
If Oregon loses: Dan Lanning was a bad choice and he's over his head.
UTSA at Texas
If Texas loses: The Alabama game was a fluke, Texas needs a new coach. Oh and Alabama is overrated badly.