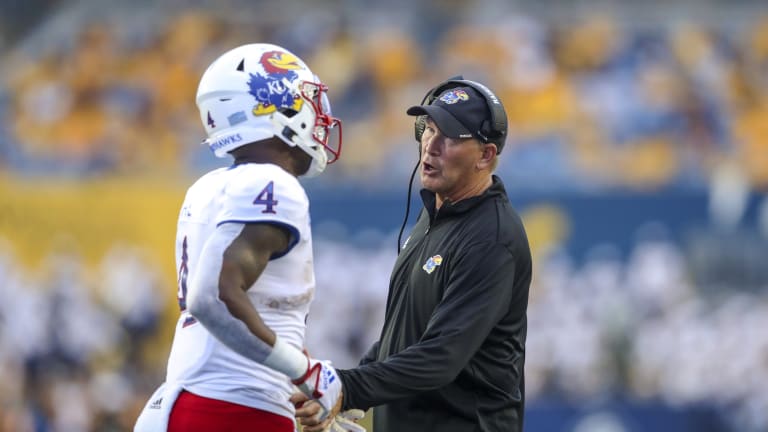 Perfect Coaching Fits for Power 5 Jobs
Let's solve some issues here. A couple of Power Five jobs are open and a few more are just a matter of time. Here are the perfect fits for each.
---
Nebraska 
— Lance Leipold from Kansas is the solution. Why? They don't need a big name or an elite recruiter they need a good coach. This guy has won as the team to beat at a lower level and rebuilt Buffalo and now Kansas in short order. He can make 3 star play like 4 stars.
Arizona State 
— Jeff Traylor from UTSA would be my pick. He can coach, he can recruit Texas which is arguably even more important than California for ASU and he will figure out west coast recruiting.
Auburn 
— Hugh Freeze from Liberty is the man here. After what he went through and learned at Ole Miss he's emotionally stable and mature enough now to handle the pressure cooker Auburn job and he's had success in the SEC West.
Colorado 
— Barry Odom deserves a second chance after he was screwed at Missouri. He's a masterful defensive coach who can recruit Texas with the best of them and make Colorado good again.
Georgia Tech 
— Jamey Chadwell from Coastal Carolina is my guy here. He's built up a program in tough circumstances and he's energetic and can recruit and sell NIL in Atlanta.