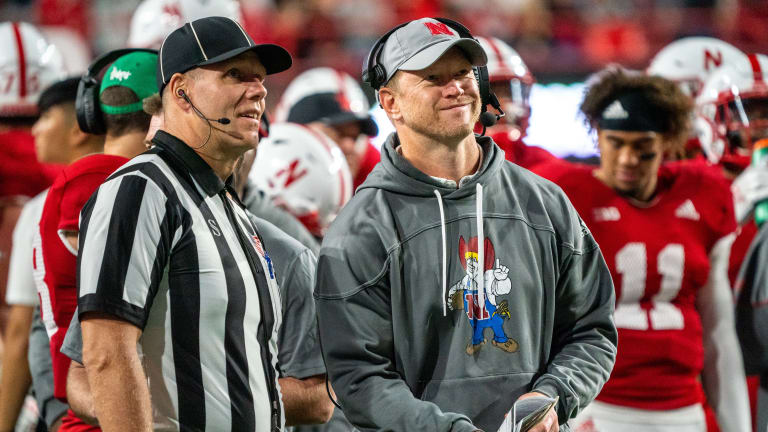 Scott Frost, Les Miles, and the Five Worst CFB Coaching Hires of the Past Five Years
1. Scott Frost, Nebraska
2018-2022
Record: 16-31 (10-26 in the Big 10)
Frost seemed destined to be the savior at his alma mater. Fresh off of an undefeated season at UCF, Frost returned home, but it never amounted to more than five wins in a season. His inability to win the close game doomed him, and he entered 2022 on borrowed time before a loss to Georgia Southern stuck the final nail in the coffin. 
2. Bryan Harsin, Auburn
2021-TBD
Record: 9-11 (4-8 in the SEC)
Another coach who succeeded at the G5 level, but unlike Frost, Harsin never seemed to be a fit on the Plains and he's never ingratiated himself to the Tiger faithful. There will be men who don't make this list with worse records than Harsin, but maybe none in this time frame have been a worse fit or more out of place. When his tenure at Auburn ends, likely within months, no one on either side will shed any tears. He will coach again, he's not bad, but it will most likely be at a G5 school West of the Rockies.  
3. Les Miles, Kansas
2019-2020
Record 3-18 (1-16 in the Big 12)
No one on this list boasted such an impressive resume as Miles before the hire, as he's the only national champion on this list from his time at LSU. For Miles and AD Jeff Long though, things never got going at Kansas. Apart from a win at Boston College, there were no highlights of his two seasons in Lawrence, which was littered with controversies from his time at both schools. Les took over a bad situation at KU and somehow made it worse. Winning a paltry 1 conference game in two years sums up the Les Miles tenure well.
Willie Taggart, Florida State
2018-2019
Record: 9-12 (6-9 in the ACC)
Taggart is a curious one. He had success both before and after the fiasco in Tallahassee, he has apparently rehabilitated his image, and the stain of this job isn't as bad as it was after he left, but much of the poor state of recent Seminole football lays squarely at his feet. In a job search which has cost the AD his job, Taggart was seemingly chosen with little competition as the man who was to succeed Jimbo. FSU then slipped to the depths of college football hell and while Mike Norvell has led something of a revival, the Bowden and Jimbo titles are miles off.
Chad Morris, Arkansas
2018-2019
Record: 4-18 (0-14 in the SEC)
A winless SEC record for Morris is all you need to know about his time there, yet it actually gets worse the more we describe it. Losses to Colorado State, North Texas, and San Jose State are some of the more dubious losses suffered by the Hogs during his short but disastrous. His time in Fayetteville is now viewed as a punchline and trope in futile coaching. Probably a man who shouldn't have made the move from OC to head coach, as his record before this at SMU was also a less than stellar 14-22.