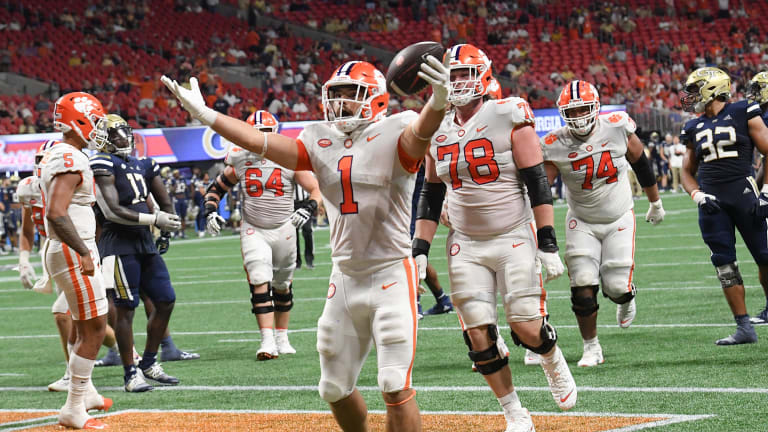 Staff Picks: Clemson vs NC State
Last year NC State upset Clemson at home in an overtime thriller. Clemson is hungry and ready for revenge as they look to continue rolling after a huge victory against Wake Forest last week. Many experts believe the Wolfpack will be a playoff team this year, making this game one with playoff implications. Below are the Mike Farrell Sports staff picks for this week five matchup.
---
Mike Farrell- Clemson
The Wolfpack commit turnovers leading to a close Clemson win.
---
Cory Lemer- NC State
Clemson will again be missing defensive starters, and I think the Wolfpack will expose that this week.
---
Matt Perkins- NC State
I picked NCST to make the playoff this year(insert his tweet from @blevNetwork from 8-26-22). In my opinion, Clemson's offense last week was a mirage, and they will not be nearly effective against the Wolfpack.
---
Timothy Bailey- Clemson
NCST could have easily lost to ECU and Texas Tech. Quite frankly, I have the Wolfpack as a fraud. Clemson's nation-leading win streak extends for another week.
---
Unnamed source- NC State
Devin Leary has had a slow start to the season. It's time for him to step up and prove why he got preseason Heisman hype. Give me the Wolfpack, 27-24. 
---
Luke Brumm- NC State
NCST rolls into Death Valley and picks up a win.
---
Kyle Golik- NC State
NCST is primed to thwart the Tiger's bid back on top of the ACC.
---
James DeCarlo- Clemson
The Wolfpack will put the Tigers on upset watch, but Clemson seals the win at home.
---
Paul Wangsmo- Clemson
The Tiger's defense leads them to a close home win.
---
Noah Dzik- Clemson
Clemson takes care of the Wolfpack at home in a low-scoring game.
---
Shayne Pickering- NC State
Can DJ-U and Clemson replicate their offensive success against a solid defense is the question of the game.
---
Alex Bryan- Clemson
I can't see Clemson losing this game for the second straight year.
---
Hunter DeNote- Clemson
The Tigers win in a close one.