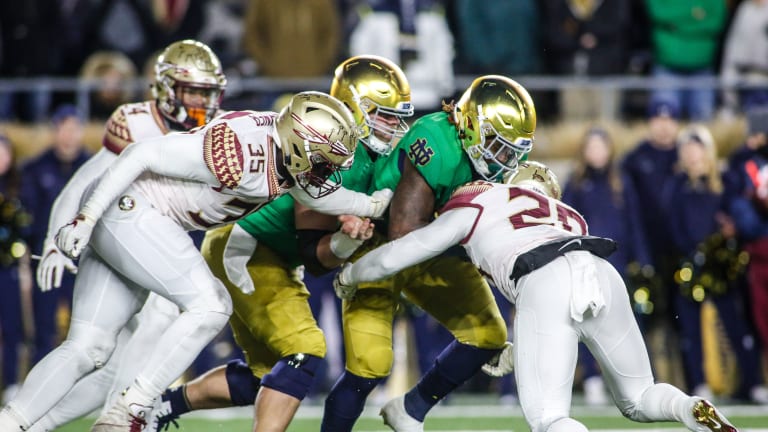 Staff Picks: Wake Forest vs Florida State
Last week we were treated to an instant classic as Wake Forest and Clemson duked it out in Winston Salem. This week Wake Forest will head to Tallahassee to face the #23 Florida State Seminoles led by Jordan Travis. Wake Forest almost upset #5 Clemson last week and will look for a bounce-back win on the road. Below is the Mike Farrell Sports Staff picks for this week-five matchup.
---
Mike Farrell- FSU
Florida State will continue to win as their confidence and learning how to win propels them over Wake Forest.
---
Cory Lemer- Wake Forest
Sam Hartman is talented, which showed against a tough Tigers defense. Sam Hartman rolls into Tallahassee and leaves with a bounce-back win.
---
Matt Perkins- FSU
Johnny Wilson is a matchup nightmare. A couple of jump balls in the endzone, as we saw against Louisville, leads to a close FSU win. 24-21.
---
Timothy Bailey- Wake Forest
I think Sam Hartman and the boys are too much shade for FSU to handle right now.
---
Unnamed source- FSU
The state of Florida has gone through quite a lot this week. With many athletes at both schools being from Florida this game likely hits close to home. We have seen historically, teams rally after a disaster. FSU is playing for the state of Florida this week, give me the Noles, 24-22. 
---
Luke Brumm- FSU
FSU will hand the Demon Deacons their second loss in a row.
---
Kyle Golik- Wake Forest
Sam Hartman. There aren't enough superlatives in the English language to describe him. He wins in a shootout.
---
James DeCarlo- Wake Forest
After almost upsetting Clemson last week, I like Wake Forest to pick up the ranked win on the road.
---
Paul Wangsmo- FSU
FSU picks up the win behind an electric crowd in Tallahassee.
---
Noah Dzik- FSU
Sam Hartman against Jordan Travis will provide us with an instant classic. The home-field advantage will boost the Noles to a big win.
---
Shayne Pickering- Wake Forest
Wake showed a lot against Clemson and will force FSU to throw the ball to keep up.
---
Alex Bryan- Wake Forest
Wake Forest was close to cracking the Clemson code last week but fell short in OT. Sam Hartman leads the Demon Deacons to a bounce-back win.
---
Hunter DeNote- Wake Forest
Wake Forest handles the Seminoles in a shootout.