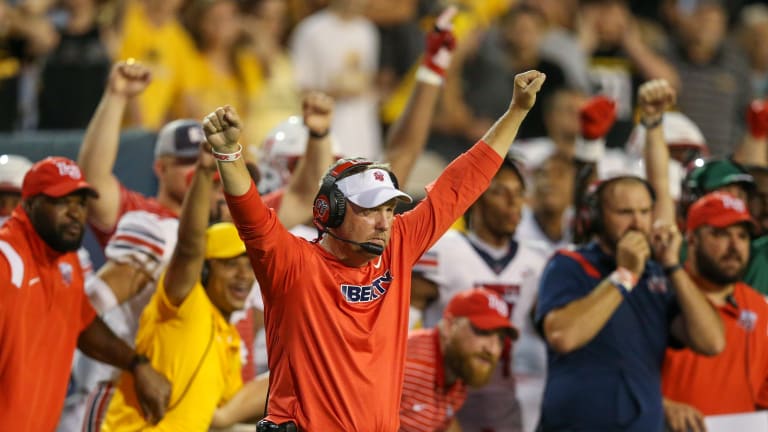 Top 10 Head Coach Candidates for Auburn
Auburn has an important coaching search coming up at the end of this season. Here are my top 10 choices for the job if I'm making the call.
---
1. Lane Kiffin, Ole Miss 
— I don't think he'd leave for this job from Ole Miss but if they can lure him he's the prefect hire with his swagger.
2. Hugh Freeze, Liberty 
— I love this fit and trust me the extension with Liberty is not a deal killer.
3. Dan Lanning, Oregon
 — The rumors may not be true and I hear they aren't, but he'd be a great fit with his SEC knowledge from his UGA days.
4. Mark Stoops, Kentucky 
— He's a great coach and has shown he can build in the SEC with talent evaluation.
5. Matt Rhule 
— He doesn't have SEC experience but the job he did at Baylor is beyond amazing.
6. Deion Sanders, Jackson State 
— Can he coach at this level? I'm not sure but he would recruit out of this world.
7. Jeff Grimes, Baylor OC 
— This is where it gets dangerous without head coaching experience but he knows Auburn.
8. Bill O'Brien, Alabama OC 
— He's run programs at every level and certainly knows the ins and outs of Alabama.
9. Kenny Dillingham, Oregon OC 
— He's young but he has Auburn experience and the job he's done with Bo Nix is amazing.
10. Cadillac Williams, Auburn interim 
— He's off to a strong start and no one bleeds Auburn more.