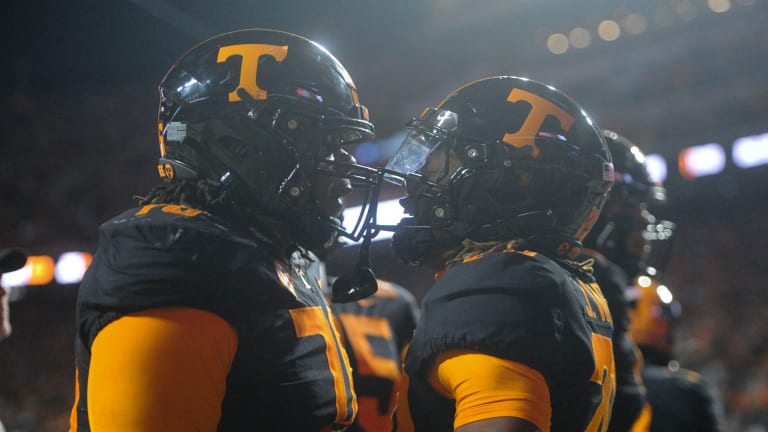 What This Season Means on Rocky Top
January 4th, 1999. A day that Vols fans will remember forever. Tennessee beat Florida State that day in Tempe, Arizona to win the National Championship. This is the last time the Tennessee faithful have experienced this feeling. Almost none of the current Tennessee team was even born yet.
The drought could end this season, however. Tennessee is ranked number one in the country and has been playing out of their minds all season. They have avenged a loss against Pitt from last season and beaten Florida. They have blown out LSU and Kentucky and beat mighty Alabama for the first time since 2006. Oh yeah, and they're doing all this in just Josh Heupel's second season in Knoxville.
---
The tide could be turning, pun intended. If Tennessee keeps this up and keeps improving in recruiting, then I could see them being good for a long time. Let's take a look back at Tennessee football from the 1998 season until now and try and understand just how much this means for this University and its fans.
Since that perfect 13-0, national championship-winning season, the Volunteers only have four ten-plus win seasons. To make matters worse, the last one was all the way back in 2007. They have gone through numerous five, six, seven, and eight-win seasons, and even had a four-win season in 2017. People up to the age of about 25 have never even seen Tennessee be elite. They were only toddlers when Tennessee won it all. The Volunteers haven't won an SEC Championship since '98 and have never made the College Football Playoff. If you look at their three most successful rivals, Alabama, Georgia, and Florida, the Vols are 7-17 vs Georgia, 5-19 vs Florida, and 7-17 vs Alabama since 1998. They have fallen behind in terms of on-field success and recruiting. That was until this season.
---
If you look back at some of the biggest games and plays for Rocky Top over the past 20-plus years, Tennessee is on the losing end of a lot of them. You have the famous "Hobnail Boot" vs Georgia in 2001 where the Dawgs scored a winning touchdown late to win that one. You have the 2007 SEC Championship where Tennessee lost by a touchdown to eventual champion LSU. You have the blocked field goal by Terrance Cody vs Bama in 2009 where Tennessee ended up losing by two. If you jump ahead to 2017, you have the Florida hail mary play where the Gators won on a last-second heave from Feleipe Franks. Then lastly, you have the Lane Kiffin incident that happened last season. Ole Miss won in Neyland, and the fans threw mustard bottles, golf balls, and a lot of trash onto the field and at the Ole Miss players and coaches. The only bright spot might be that Hail Mary against Georgia in Sanford Stadium in 2016.
That is the same stadium where this top-three matchup will happen this Saturday. Both programs have come a long way since 2016 and are both sitting at 8-0. Can Tennessee change its fate and continue making it feel like '98, or will Georgia ruin their fairy tale season? There's only one way to find out, and we will find out this Saturday.