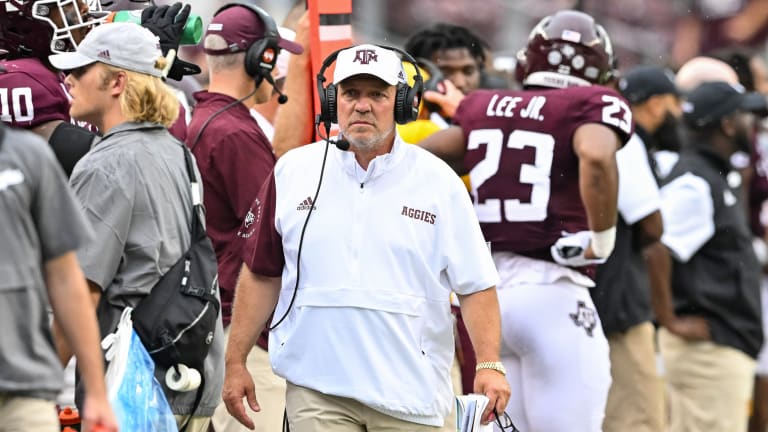 What's Next for Texas A&M?
If the Aggies decide Jimbo isn't the guy, who are the top candidates to replace him?
A loss to Appalachian State does not mean Texas A&M is going to give up on Jimbo Fisher, let's be real. But with Miami, Alabama, Ole Miss, Arkansas, and Florida, among others, still on the schedule, he could be on the hot seat by season's end. But who would be a good replacement? How about these guys…

---
1. Dave Aranda, Baylor
— He was at LSU and recruited well, he's in Texas and has proven to be an excellent head coach and his ties to the region would allow him to keep the talent rolling in.
2. Lane Kiffin, Ole Miss
— Why not? The question is whether Texas A&M is a step up. But the money would be better and he'd be a great hire.
3. Mark Stoops, Kentucky
— He knows the SEC and has proven to be successful developing players and recruiting.
4. Sam Pittman, Arkansas
— I say he'd never leave Arkansas cause they took a chance on him but this would be such a great fit.
5. Matt Rhule, Carolina Panthers
— Sounds odd? Why take a guy if he's fired from the NFL? Because he's simply an amazing college coach and knows the area from his Baylor days.
6. Hugh Freeze, Liberty
— A long shot perhaps. But he's won in the SEC West right?
7. Matt Campbell, Iowa State
— because he's mentioned for every job.
8. Luke Fickell, Cincinnati
— see Campbell above.