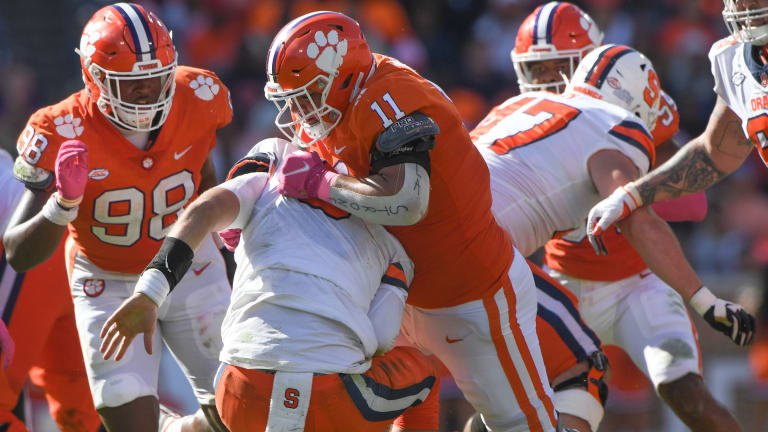 Draft Fact or Fiction: Bryan Bresee in the Top 10, Eli Ricks' Stock, Alabama Stars Going 1-2
In today's Fact or Fiction — NFL Draft edition — I look at three big recent topics around the NFL Draft and decide whether the statement is indeed FACT or if it's FICTION.
---
1. Bryan Bresee is a top 10 pick.
Farrell's take: FICTION
I love Bresee as a player and a kid. And he's off to the NFL after being my No. 1 overall player in the 2020 high school class which means he's going to be a first rounder — that's how it usually works. But a top 10 pick? I think he may slide into the mid to late first round because of some injury question marks and some up and down play. He's been good and at times great but he never put it all together in a string of elite games since his freshman season. I see some nice landing spots for him — perhaps the Texans or the Lions — but I don't see top 10 right now.
2. Elias Ricks can work his way into round one.
Farrell's take: FICTION
Ricks is an elite talent, don't get it twisted. He has size, range and amazing football sense. But speed will be the question and he will need to run a sub 4.4 to land in round one after faltering a bit from his amazing freshman season. I see him in the 4.5 range so I think he'll be a second round pick and perhaps a steal.
3. Bryce Young and Will Anderson will go 1-2.
Farrell's take: FACT
Houston and Chicago have the top two picks as of right now so this is perfect. The Texans need a franchise QB and Young is head and shoulders above the rest to me in this draft class while the Bears have Justin Fields and need offensive weapons. But how can they pass on the best pure edge rusher in years? I can see this happening. They capped their careers with a strong performance against Kansas State in the Sugar Bowl and look to be the first teammates drafted first and second overall since Courtney Brown and LaVar Arrington in 2000.