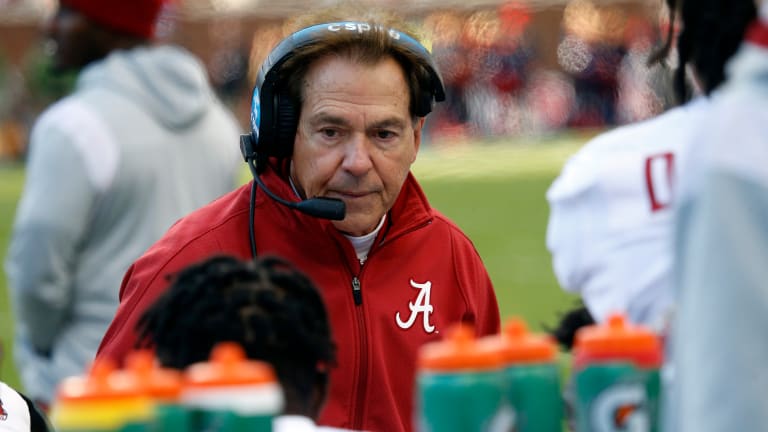 Fact or Fiction: Alabama, Jonathan Smith, Sark
In today's Fact or Fiction, I look at three big recent topics in college football and decide whether the statement is indeed FACT or if it's FICTION.
---
1. This season is a failure for Alabama.
Farrell's take: FICTION
The bar is high, very high. I know this. But let's also be real. This is a 2-loss team that lost by 4 total points to two top-10 teams. Yes, those teams are in the top 10 in part because they beat Alabama, but that's the bar. Nick Saban is expected to win national titles and anything short is a disappointment. And to not make the playoff? Unspeakable. But let's remember this. Pre-season top-10 teams like Texas A&M, Oklahoma, and Baylor are all having horrible seasons so in comparison Alabama is just fine. 10-2 and a New Years Six bowl isn't the end of the world.
2. Jonathan Smith needs more praise.
Farrell's take: FACT
Is anyone paying attention to Oregon State? Anyone at all? Smith has them 7-3 and yes they haven't beaten anyone (the Beavers' best win is either Boise State or Washington State) but they've also lost to USC and Washington by a field goal each and he's winning at one of the toughest places in all of college football to have success. After a shaky start, he's 14-9 since the end of 2020, and will go bowling for the second year in a row. And you probably can't name one player on his team, can you?
3. Steve Sarkisian is not the man for Texas.
Farrell's take: FICTION
I still believe in Sark. The atmosphere was amazing at Texas this past weekend and I saw a rare passion in the air that has been uncommon since 2009. Yes, Texas laid an egg and looked bad losing to TCU, but it was not for a lack of effort. You can blame coaching and the offensive game plan if you want, but with added experience and talent that will all work itself out. It's the players' belief in Sark and his staff I like and that gives me hope. And I'm one of the few who aren't counting on Arch Manning to be a Vince Young-like presence. This is a team that will be built from top to bottom and with depth. They just need another year.