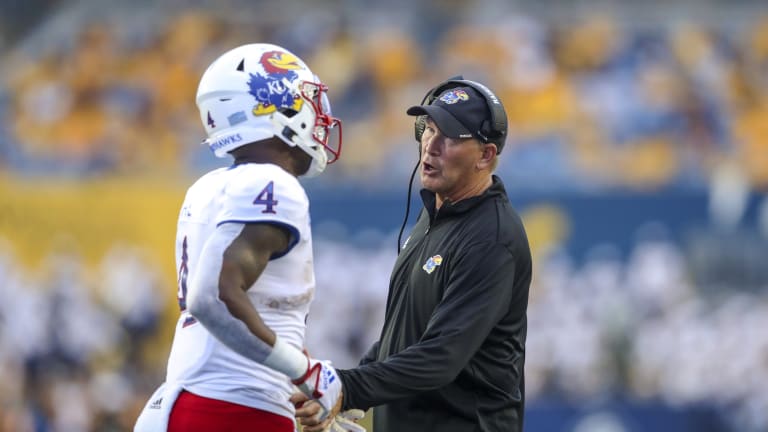 Fact or Fiction: Best Coaching Job, Vols Getting Screwed, Deion Sanders
In today's Fact or Fiction, I look at three big recent topics in college football and decide whether the statement is indeed FACT or if it's FICTION.
---
1. The best coaching job this year is from Lance Leipold.
Farrell's take: FICTION
It's close as the Kansas coach has them bowling for the first time since 2008 and what's he's done in a short time there has been amazing. But give me Sonny Dykes at TCU. This was a 5-7 football team last year replacing a legend in Gary Patterson and he simply stepped in and has them in the playoff hunt. This can't be debated. You can talk all you want about Leipold, Josh Heupel and the others but it's Dykes.
2. The Vols got screwed.
Farrell's take: FACT
I thought TCU would get screwed and be behind the two Big Ten teams and the Vols would stay in the top four at No. 4. But I was wrong. The Vols got screwed and I'll tell you why. They have beaten top 25 teams (at the time) in Pitt, LSU, Florida, Alabama and Kentucky and no one else can come close to this honestly. Penn State is the only one for Michigan and Ohio State has Notre Dame and Penn State. The Vols opponents winning percentage is much higher than either Michigan or Ohio State's and their lone loss is to the best team in the country. They should honestly be No. 2.
3. Deion Sanders is a slam dunk Power Five candidate.
Farrell's take: FICTION
This amuses me and I fell into it as well. But I started to think a bit. Deion is a Hall of Fame player and a successful FCS coach and all that, but to make the leap from FCS to Power Five? Why? Because he recruited a five star kid away from FSU, Georgia and others? Because he put together a roster that is far and away better than any opponent he faces? I just don't know if he can coach and I'd like to see that at a Group of Five level before I hire him. But that's just me.