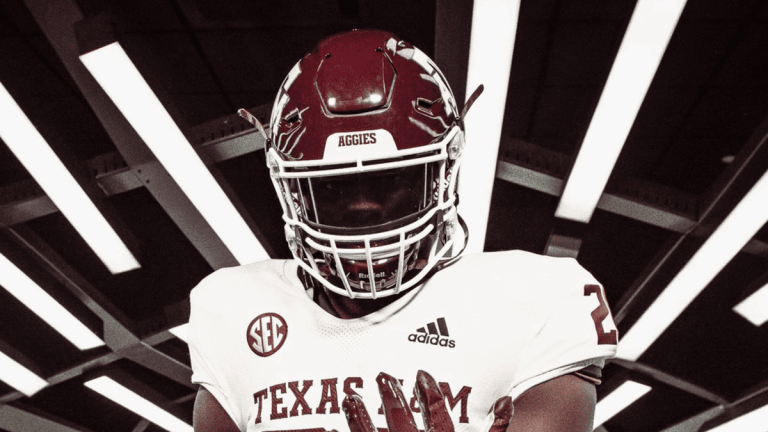 Fact or Fiction: David Hicks, Gators Recruiting, OSU Receivers
In today's Fact or Fiction, I look at three big recent topics in college football and decide whether the statement is indeed FACT or if it's FICTION.
---
1. DT David Hicks to Texas A&M is a stunner.
Farrell's take: FICTION
I've seen stunners over my 25 years covering recruiting and I was simply not stunned at this. I know those in the OU camp were shocked and he's been a "silent" commitment for months but I know how this works. I've seen dozens of silent commits end up elsewhere and honestly I've seen numerous players being silently committed to numerous schools. With Hicks, A&M was the early favorite until the Sooners reportedly took over this race many months ago. But A&M has been on Hicks since before high school, his good friend Anthony Hill is on board and he had a great return trip to A&M just recently. So for those stunned that a team that led his recruitment for almost four years is the choice after a strong OU push and want to scream NIL, this just is not a stunner in my book.
---
2. Gators will land both Cormani McClain and Dijon Johnson.
Farrell's take: FACT
There is a long way to go in the recruitment of both but I like where the Gators stand. They will need to hold off Alabama for McClain and that won't be easy while Miami seems to be the biggest competitor for Johnson who was an Ohio State commit at one point. But being the team to beat for both with a couple months left is a good spot to be in.
---
3. The Buckeyes have the best 1-2 punch at WR in the 2023 class.
Farrell's take: FACT
And it's not really close. As I did my 2023 WR rankings I have both Carnell Tate and Brandon Inniss as five-stars and no one else can touch that. Add in Noah Rogers at No. 11 and this is a ridiculous class. The next closest? I like LSU a lot with their combo of Shelton Sampson Jr. and Jalen Brown.