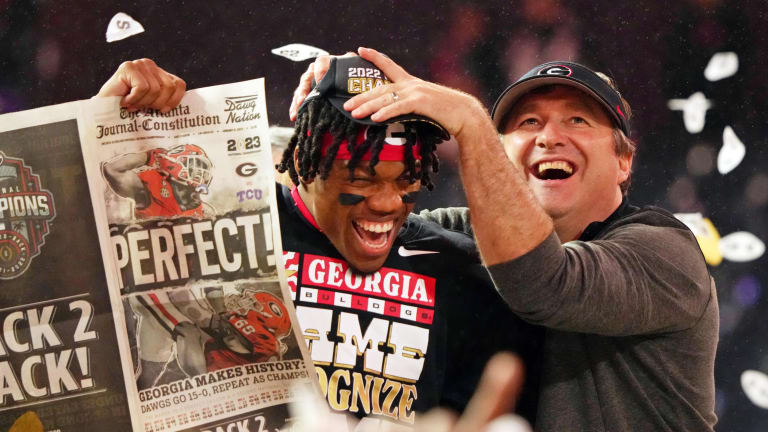 Fact or Fiction: Expanded CFP, Lincoln Riley's Fatal Flaw, Georgia Three-Peat
In today's Fact or Fiction, I look at three big recent topics in college football and decide whether the statement is indeed FACT or if it's FICTION.
---
1. The blowout win by UGA means we need an expanded playoff.
Farrell's take: FACT
Some may argue against this because what's the point of bringing in additional teams if the disparity at the top of so large, but to me the expanded playoff is needed for other reasons as well. Not only does it give more teams chances to play big games and win a national title but it also will allow for less opt outs and better football. And maybe TCU get exposed as a non contender early in the playoff? I know Michigan should have shown us this but maybe another team like a Clemson or USC would have before the semifinal.
2. Lincoln Riley is too loyal.
Farrell's take: FACT
USC defensive coordinator Alex Grinch knows more than me about football. That's not even a debate. But for Riley to retain him at USC as the same problems continue to occur as they did at Oklahoma is just stubbornness. The tackling is sub par, the schemes can be ripped apart and his defenses don't play physical enough. This just reeks of arrogance and it will bite Riley in the butt again.
3. UGA shouldn't be the favorite to win it all again.
Farrell's take: FICTION
Who else could you pick? Alabama with a new QB? Ohio State in the same situation? Michigan after they showed once again they couldn't get it done? Georgia is hands down the best team going into next season and that's kinda scary.