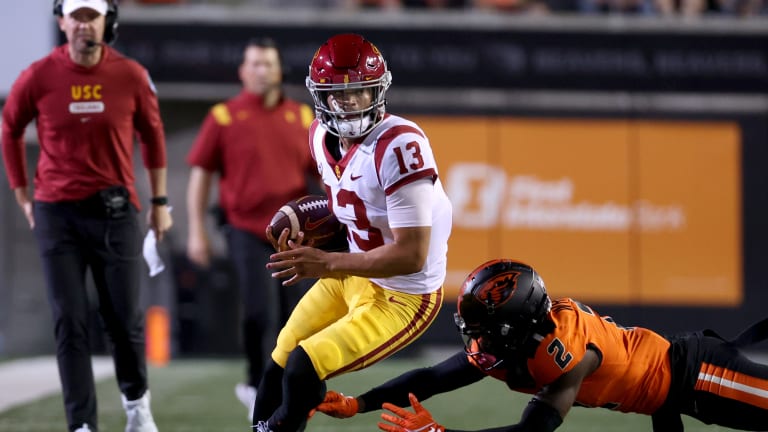 Fact or Fiction: Garrett Riley's Broyles Award, Barry Odom, USC Gets Screwed Over
In today's Fact or Fiction, I look at three big recent topics in college football and decide whether the statement is indeed FACT or if it's FICTION.
---
1. Garrett Riley deserves the Broyles Award.
Farrell's take: FICTION
I love what Riley did this season and he has been amazing for TCU despite the two poor calls from the one-yard line in OT of the Big 12 title game, but to me Illinois Defensive Coordinator Ryan Walters is the guy. Todd Monken (Georgia), Jesse Minter (Michigan), Alex Golesh (Tennessee), and Riley are all deserving but honestly, it's harder to do what Walters did in a college game made for offense and with underrated players and little-known recruits. His job was harder and more impressive.
2. Barry Odom is on his way back to the Power Five.
Farrell's take: FACT
The UNLV job is a necessary step back to the Power Five for the former Missouri coach who was solid but not good enough for the SEC at 25-25 and 13-19 in conference. At UNLV he can put together a few winning seasons and get back perhaps as the heir to Deion Sanders at Colorado in a few years. Sound far-fetched? You never know but Odom is a very good coach, UNLV isn't in bad shape as a 5-7 team and he can recruit.
3. USC got screwed in the NY6 bowl shuffle.
Farrell's take: FACT
Whoever gets to play Tulane kinda gets screwed and that's not a slight to the Green Wave. The issue is that a matchup of a Power Five program with whoever the Group of Five team is never goes well. If USC blows them out then they are supposed to. And if they lose they will be considered a fraud and overrated. What's the upside?