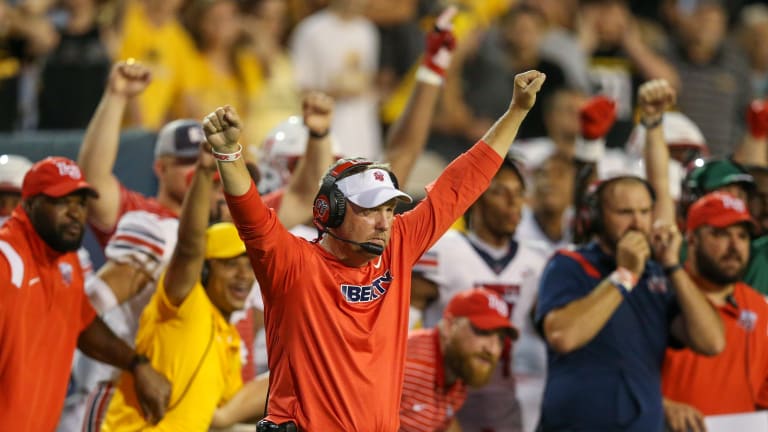 Fact or Fiction: Hugh Freeze, Deion to Colorado, Jim Harbaugh
In today's Fact or Fiction, I look at three big recent topics in college football and decide whether the statement is indeed FACT or if it's FICTION.

---
1. Hugh Freeze is the right hire for Auburn.
Farrell's take: FACT
The former Ole Miss coach beat Nick Saban twice when he was with the Rebels and that alone should qualify him. He knows the SEC West, he knows how to recruit and develop and he has learned from his past. I'm not saying he will have success, no one knows that right now, but he's the best fit.
2. Deion should take the Colorado job.
Farrell's take: FICTION
Nah. While this is the job that propelled Mel Tucker to riches at Michigan State, Deion is a fish out of water up in the mountains. His ties are in the Southeast and he should wait for the right opportunity to come along there. This would be a very difficult rebuild.
3. Jim Harbaugh deserves an apology.
Farrell's take: FACT
He sure does. And I'm first in line. I predicted Michigan to go 8-4 this season despite the easy schedule and I expected Ohio State to win The Game. I also doubted Harbaugh's ability to be successful at Michigan prior to last season and the last two years he's proven me a fool. I'm sorry.