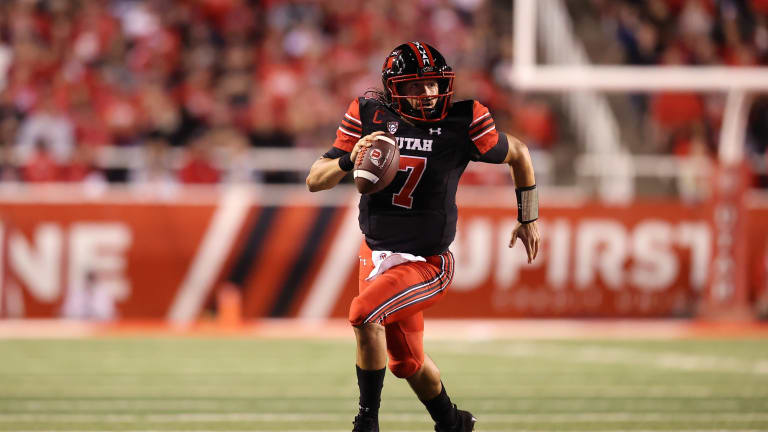 Fact or Fiction: Jalen Hale, Greg Sankey, Cam Rising
In today's Fact or Fiction, I look at three big recent topics in college football and decide whether the statement is indeed FACT or if it's FICTION.
---
1. Jalen Hale to Alabama was a surprise.
Farrell's take: FACT
I didn't see this coming. Maybe others did but I didn't. I expected the Farrell50 (yes that's coming soon) WR for 2023 to pick Texas. He hails from the Lone Star State, everything I heard was that he was leaning the Texas way and the Longhorns just needed to impress against Alabama to win this battle. Oh and the Arch Manning effect was in play as well. But in the end Nick Saban won the Texas game and won this recruiting battle in another flex. To go into Texas and just take this kid away like Jaylen Waddle and others before him is just impressive.
---
2. Greg Sankey is happy about playoff expansion for the SEC and SEC only.
Farrell's take: FACT
The SEC commissioner may say the right things as he did to ESPN recently when he said playoff expansion is good for college football because it makes it less regional but let's be real okay? College football expansion means more SEC teams in the playoff and a better chance for the conference to win more national titles. He referred to the west coast being excluded from the playoff in recent years and how that is bad for the growth of college football and of course he's right. But let's not get it twisted, Sankey knows with the addition of Texas and Oklahoma that two spots maximum in a four team playoff is a killer for his league. With 12 spots he can assume 4 spots each season and that means more titles and more money.
---
3. Cam Rising saved the world.
Farrell's take: FICTION
This is of course tongue in cheek but what the hell is happening in this world. A Utah student threatened to detonate a nuclear reactor on campus if the team lost to San Diego State. What it the actual hell? Thank goodness Rising threw for four touchdowns in a rout win over the Aztecs.