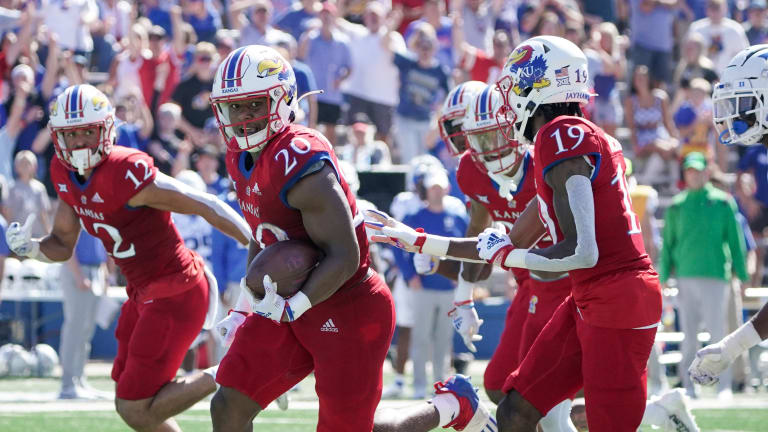 Fact or Fiction: Kansas, Syracuse, Hykeem Williams
In today's Fact or Fiction, I look at three big recent topics in college football and decide whether the statement is indeed FACT or if it's FICTION.
---
1. Kansas should be ranked.
Farrell's take: FACT
What the hell? Ranking Kansas State and Texas A&M with losses to Group of Five teams and not Kansas? Ranking a 3-1 Pitt team that beat West Virginia the same way Kansas did? It doesn't make sense. Let's not credit Pitt for a close loss to what appears to be a strong Tennessee team or overvalue Kansas State and A&M wins over Oklahoma and Arkansas respectively. Kansas has beaten two Power Five teams and one of the better Group of Five teams in the country and deserves more respect.
---
2. Syracuse should be ranked.
Farrell's take: FICTION
Ok while I'm at it why does Syracuse get even fewer votes than Kansas? Well, they haven't beaten anyone. At all. Louisville, Purdue, and Virginia may not be good teams and we know UConn sucks so the overall record of their opponents is 7-10 and that's just not good enough for me. I'm impressed with their start and if they beat NC State in a couple of weeks that will seal the deal.

---
3. Hykeem Williams is the biggest commit for FSU in five years.
Farrell's take: FACT
I have Williams as a high 4 star and the No. 5 wide receiver in the country but most have him as a 5 star and the national appeal of this commitment is massive. You have to go back to 2017 in my mind to players like Marvin Wilson and Cam Akers to compare to this commitment by Williams and you can argue this one is even more important from a perception aspect.