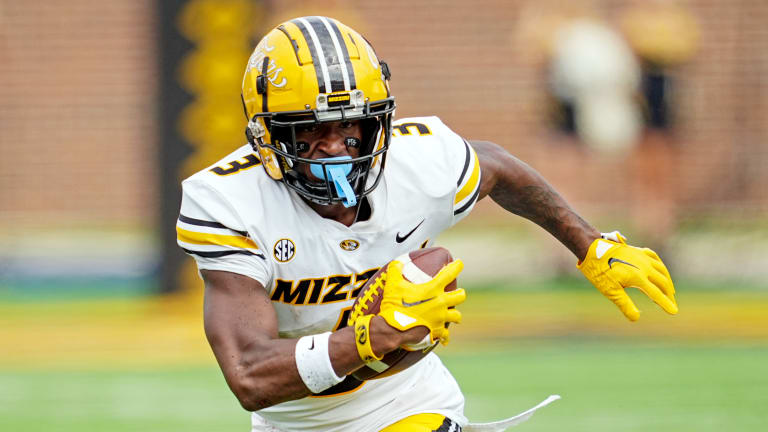 Fact or Fiction: Luther Burden, Washington vs Oregon, Daevin Hobbs
In today's Fact or Fiction, I look at three big recent topics in college football and decide whether the statement is indeed FACT or if it's FICTION.
---
1. Luther Burden should be upset at Missouri.
Farrell's take: FACT
Before I get into this, trust me when I tell you the coaches know he needs more touches and he will get them moving forward. But if I was the 5-star WR prospect who choose my home state school over Oklahoma, Alabama, and a ton of others, I'd be pissed. Not one touch in the embarrassing 17-14 loss to Auburn? For the most dynamic offensive player you have on your roster? This needs to change and will and honestly they need to make this kid a priority with the transfer portal so accessible these days.
2. Washington is better than Oregon.
Farrell's take: FICTION
I love what Washington is doing and it's fun to see Michael Penix Jr. rehab his career so this is a tough take but Oregon is slightly better. Why? Roster talent. They are just deeper at key positions and we will see that play out soon. If Bo Nix can continue to play within himself, and that's a big question mark, then this could be a 10-win team. And no one thought that after the Georgia blowout.
3. Daevin Hobbs will still land at Georgia.
Farrell's take: FACT
The talented defensive lineman from North Carolina took in the best atmosphere anyone has seen in years on his visit to Knoxville this past weekend for their win against Florida. And that visit has pushed them to the top of his list with Georgia and Alabama according to sources. But with officials left to Athens and Tuscaloosa, it will be hard for that feeling to last and he's always been a Georgia lean in my mind. I have the Dawgs here in a tight battle.