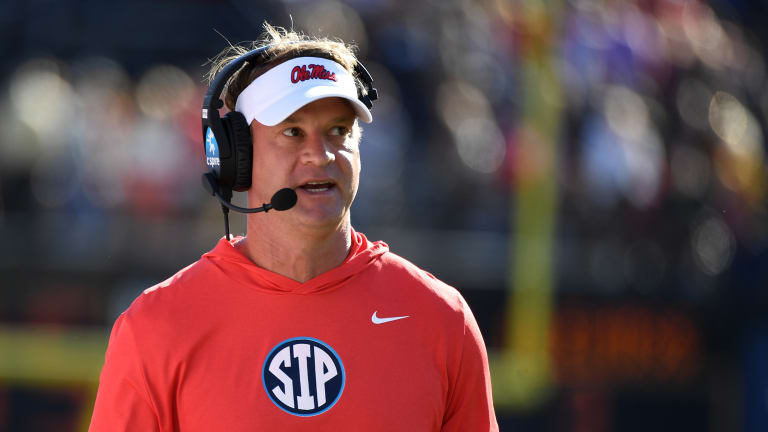 Fact or Fiction: MSU Melee Fallout, CFP Rankings, Lane Kiffin
In today's Fact or Fiction, I look at three big recent topics in college football and decide whether the statement is indeed FACT or if it's FICTION.
---
1. More suspensions are coming.
Farrell's take: FACT
The more I look at the video evidence of what occurred following the Michigan State loss to Michigan the more it's clear that there were a whole lot more than four players at fault. The fact that it's Tuesday and I've been able to see this evidence about 100 times but yet nothing more has occurred from the MSU side of things is kind of astonishing.
2. The Vols will be No. 1 in the CFB playoff rankings.
Farrell's take: FACT
And it's really not even a debate to me. They have the best wins of the undefeated teams by far and this is not supposed to be dictated by pre-season polls so there's honestly no excuse for the Vols to be on top. It will happen tonight.
3. Lane Kiffin will be the next head coach at Auburn.
Farrell's take: FICTION
I just don't see why he'd move. He could be the top target here but this Auburn job isn't overly attractive to me. He'd be second fiddle in his own state and would have to deal with the politics and nightmare of the intrusive boosters. This is at the very least a sideways move and arguably a step down in the SEC West. It would make no sense to me.