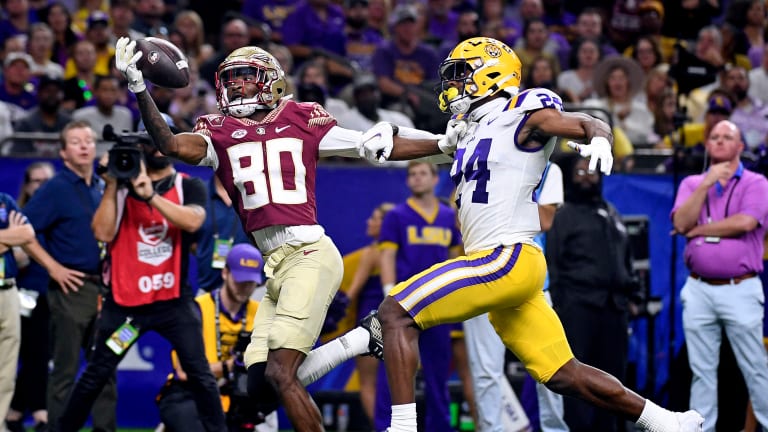 Fact or Fiction: Ohio State, UGA, FSU
In today's Fact or Fiction, I look at three big recent topics in college football and decide whether the statement is indeed FACT or if it's FICTION.
---
Ohio State is overrated
Farrell's take: FICTION

Don't worry Buckeyes fans, your team is settling in. Notre Dame looks much better than I anticipated and they are a legit top 10 team in 2022 so there's that. And once CJ Stroud learns to survey the field just a little better things will be just fine. You could already see that happening as the game wore on with Jaxson Smith-Njigba out and this will make the other receivers better and gain experience on the fly. This is actually a good thing for the Buckeyes as they leaned on the defense early for a win. They won't lose a regular season game.
---
UGA will repeat as national champs
Farrell's take: FICTION

They are good, they are really good and they have so many weapons. The problem? Alabama is just better this season. I know we are one game in for the season and trust me I'm impressed with Stetson Bennett more than I was last year but the balance on offense and defense favors Alabama. Remember this is a young Georgia team at some key positions and they will win another national title under Kirby Smart but Oregon was a bit outmatched. Georgia in the playoff? Perhaps. But I'm more impressed with the Alabama roster.

---
FSU is for real
Farrell's take: FACT

For real is a vague term. Will they win the ACC this season? No. Will they win 10 games? No. But this team is playing with a different level of confidence on offense than we've seen in a long time. And yes they almost fumbled the win away against LSU and a loss would have been soul crushing but guess what? It didn't happen. The difference between Mike Norvell and FSU moving forward or taking a massive step backwards is a blocked extra point. And that's how things happen sometimes.