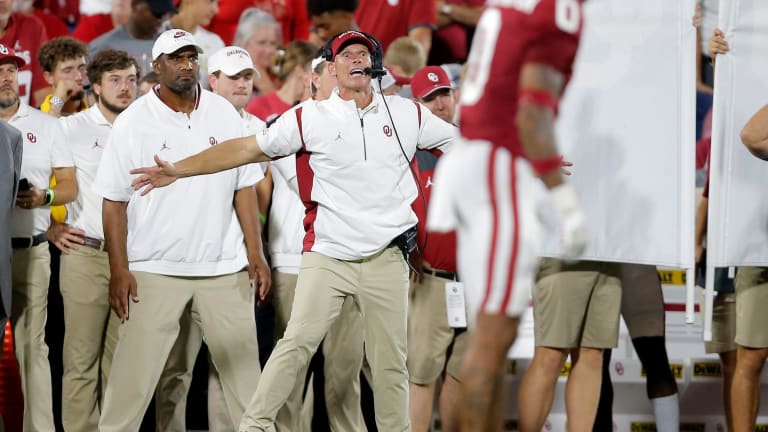 Fact or Fiction: Oklahoma, Tennessee, Keon Keeley
In today's Fact or Fiction, I look at three big recent topics in college football and decide whether the statement is indeed FACT or if it's FICTION.
---
1. Oklahoma was overrated.
Farrell's take: FICTION
I loved Kansas State coming into this season as my sleeper for the Big 12 so I was a bit surprised when they overlooked Tulane and took a bad loss a week ago. But I wasn't surprised they beat Oklahoma and I think we will look back at this game as a "good" loss for the Sooners as Kansas State continues to surprise people and move up the rankings. I still have OU as a top 10 team in my power rankings.
---
2. The Vols are back.
Farrell's take: FACT
A simple and broad question right? After all, what does "back" mean? To me it means scary, very scary. And under Josh Heupel this team looks scary. This is a different feel than under Butch Jones or Jeremy Pruitt when they had their moments. This team looks more complete than any of those previous teams and they play hard for each other. They won't win the East or go undefeated by any means, but a 9-3 season this year would look much different to me than in years past.
---
3. Keon Keeley will end up at Ohio State.
Farrell's take: FICTION
He is coming off another great visit to Ohio State for their route against Wisconsin so this is trending towards the Buckeyes right now but that Oct. 8 official visit to Alabama is looming and I just don't bet against Nick Saban. Keeley decommitted from Notre Dame following a visit to Tuscaloosa for a reason and I think he'll fall in love all over again when he visits in October. Ohio State is a formidable foe and Larry Johnson usually gets the defensive linemen he wants but this is Saban we are talking about.