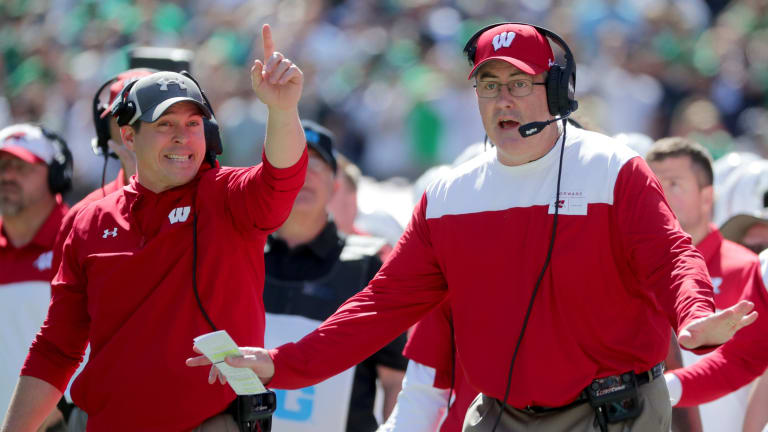 Fact or Fiction: Paul Chryst, Clemson, Pitt
In today's Fact or Fiction, I look at three big recent topics in college football and decide whether the statement is indeed FACT or if it's FICTION.
1. Paul Chryst should have been fired.
Farrell's take: FICTION
I'm not sure this is the right call. Chryst was 67-26 as Wisconsin head coach, won the Big Ten West outright twice, and was 43-18 in Big Ten play. He won 9 or more games five times in 5 out of 6 full seasons (COVID not counting) and brought his team to a New Years Six bowl game three times. The start to this season wasn't good, and recruiting and player development needed a boost but c'mon now. I know Jim Leonhard is a hot commodity, but he's also an unknown one as well, and this firing was a bit abrupt for a Wisconsin alum.
2. Clemson's win will boost 2024 recruiting.
Farrell's take: FACT
I get asked often if Dabo Swinney's perceived resistance to NIL and the portal and other things new in college football hurts recruiting. My answer is always two fold. First, just like Texas A&M simply doesn't buy all recruits as many like to say, Dabo and Clemson don't ignore NIL. There is a tremendous presentation of the benefits of playing at Clemson from a Name, Image and Likeness standpoint and Swinney is all for players making money. And the second part of the answer? Clemson recruiting is doing fine. They are once again putting together a top 10 recruiting class for 2023 and should have their first few commitments for 2024 shortly after a huge win over NC State at home. Led by prospects like DBs Tavoy Feagin and Assad Brown and QB Jadyn Davis, double digit 2024 prospects with offers were in attendance as Clemson doubled down on the primetime event. And it will pay off.
3. Pitt should be embarrassed.
Farrell's take: FACT
How on earth do you lose to a bad Georgia Tech team at home after they fired their coach? I am still puzzled. These are the kind of games that make Pitt fans want to move on from Pat Narduzzi and I get it. I think he's a good fit for the program and has done a great job, but these type of setbacks are just not acceptable. Teams get destroyed usually the week their coach gets fired as we've learned watching Nebraska, Arizona State and others recently but in this case Pitt allowed the new coach momentum that usually lasts a quarter to linger and it cost them.