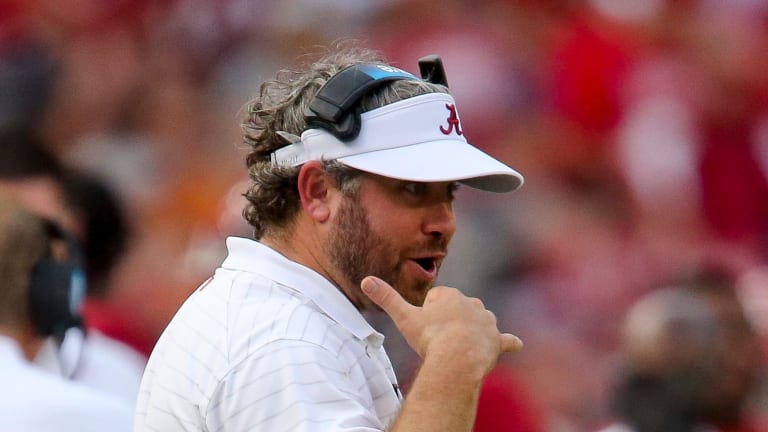 Fact or Fiction: Pete Golding to Ole Miss, Next Alabama DC, Will Muschamp's Future
In today's Fact or Fiction, I look at three big recent topics in college football and decide whether the statement is indeed FACT or if it's FICTION.
---
1. Pete Golding was hired away from Alabama by Ole Miss.
Farrell's take: FICTION
Nick Saban doesn't really fire guys publicly. While most move on to be head coaches or move up elsewhere some make lateral moves and Saban simply allows it. This is the case with Golding as he's more than happy to let Lane Kiffin have his guy. A refresh on defense is needed and this is a situation where Saban told Golding to take a look around.
2. Glenn Schumann is the next defensive coordinator for Alabama.
Farrell's take: FACT
The UGA Co-Defensive Coordinator spent many years under Nick Saban as a grad analyst and assistant. But that's also where he met Kirby Smart so the loyalties are split. But Schumann is an Alabama grad and at 32 has a chance to be a DC under Saban which can obviously lead to bigger things. If Saban wants him I think he goes.
3. Will Muschamp should get another chance as a head coach in the Power Five.
Farrell's take: FACT
The other Co-Defensive Coordinator at UGA is Muschamp, the former Florida and South Carolina head coach, who has been amazing for Smart. So should he get a third chance? Yes. I'll provide a caveat for this though — it shouldn't be in the SEC. That's been done. Muschamp is around .500 in his first two stints but the right fit could make all the difference, especially in the ACC or Big 12. Keep in mind that Muschamp was the coach in waiting at Texas under Mack Brown and he can recruit that area. And his recruiting ability, especially on defense is well-known in the Southeast. How about the successor to Mack Brown at UNC? A third time could be the charm in a few years.