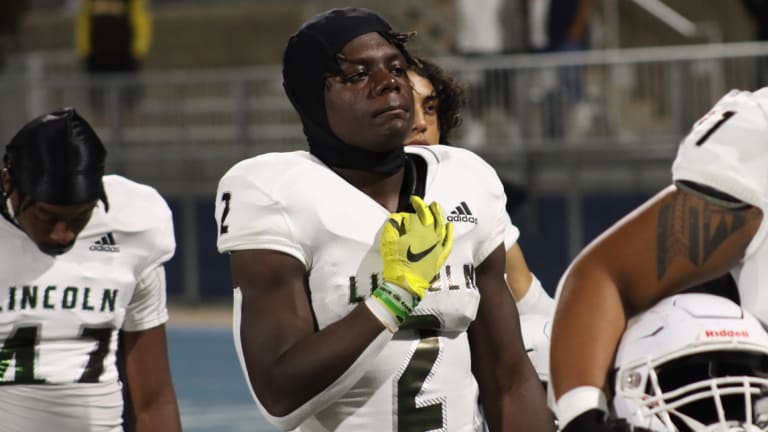 Fact or Fiction: Recruiting Edition
In today's Fact or Fiction — Recruiting Edition — I look at three big recent topics in college football and decide whether the statement is indeed FACT or if it's FICTION.
---
1. Ryan Williams to Alabama could be the death blow for Bryan Harsin at Auburn.
Farrell's take: FACT
The 2025 standout WR from Alabama is an Auburn legacy as his dad, also named Ryan Williams, played there. But the younger Williams didn't even really consider Auburn that much and committed to Nick Saban this weekend. Boosters don't like Bryan Harsin that's clear. And they won't like losing an elite legacy recruit who could end up being a five-star in the 2025 class.
2. Texas completely stole all recruiting momentum from Oklahoma in one game.
Farrell's take: FICTION
Let's not get crazy. This was a blowout and an awful loss to the Longhorns, but the Sooners recruiting is going well and they will land their share of elite players they have worked hard for before the loss. Texas will be on a high and could have come closer to taking the lead for players like 2024 DE Colin Simmons and WR Micah Hudson but many of these races are far from over. I will say this though, OU needs to do some damage control to keep a great 2023 class together and Texas isn't the only threat there.
3. UCLA swayed RB Roderick Robinson.
Farrell's take: FACT
The SEC has been calling for Robinson, a UCLA RB commit, and he was expected to be on an official visit at Georgia this weekend, so he surely missed UCLA's win over Utah at least in person. But you can be sure the coaches were on contact following Chip Kelly's biggest win at UCLA where Zach Charbonnet went off. Georgia is hard to beat and they've landed Cali stars like Brock Bowers and Kendall Milton, but this is a different UCLA team. It's one Kelly can actually recruit off and the San Diego native by all accounts would prefer to stay close to home. I'll bet his UGA visit went great and that Tennessee and Texas A&M will stay all over him, but he's a UCLA commit for a reason and they are giving him no reason to think otherwise.