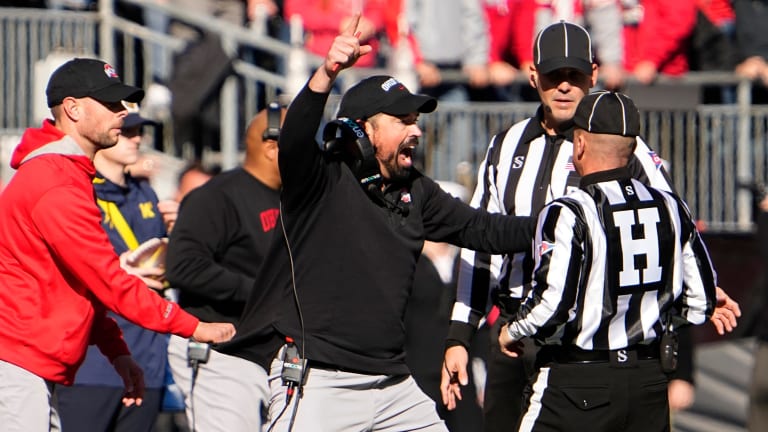 Fact or Fiction: Ryan Day, TCU, Dabo Swinney
In today's Fact or Fiction, I look at three big recent topics in college football and decide whether the statement is indeed FACT or if it's FICTION.
---
1. Ryan Day is a disappointment at Ohio State.
Farrell's take: FICTION
Nope. I hear what OSU fans say about Day and they have some valid points but let's be real, Day is 45-5 overall with two playoff appearances and is a great coach. People point to the fact that he lucked into the job when Urban Meyer resigned and he was handed the keys to a Ferrari, but it's easy to crash such a beautiful machine as we saw with Will Muschamp when he followed Meyer at Florida. Day needs to beat Michigan in the worst way the next time they play or he will be in big trouble but to say he's a disappointment is a bit far fetched to me.
2. TCU should be in regardless of the Big 12 title game result.
Farrell's take: FICTION
I love the TCU story and have defended them as an elite playoff contender from mid season on. But a funny thing has happened along the way. Their big wins don't look big anymore. They beat ranked Oklahoma, ranked Kansas and ranked Oklahoma State all in a row in October. But guess what? Those teams have been exposed. OU and Kansas are 6-6 and Oklahoma State is 7-5. Yuck. They have a nice win over Kansas State and Texas is ranked No. 20 but they are kind of overrated. If they lose in the rematch to Kansas State in the Big 12 title game I'd take Ohio State or two loss Alabama or Tennessee ahead of them. They have better wins by far.
3. Dabo Swinney has a blind spot when it comes to DJ Uiagalelei.
Farrell's take: FACT
This puzzled me. The former 5-star from Cali has been given every chance to be elite or even good and he keeps falling backwards. It's clear he's not going to put it together and his awful performance against South Carolina proved that. But Dabo refused to sit him in that game despite a talent Cade Klubnick behind him and now he's starting in the ACC title game. Does Klubnick suck and we don't know it? Or is Dabo just married to the idea of Uiagalelei? It's confusing hut it's all wrong.