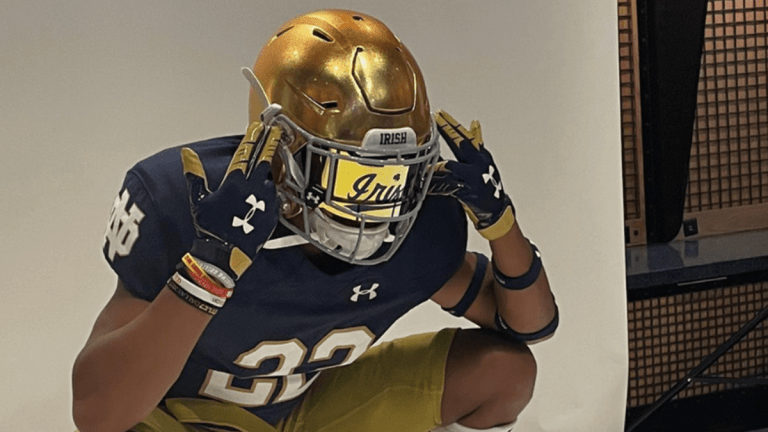 Fact or Fiction: Texas & OU, Peyton Bowen, TAMU Recruiting
In today's Fact or Fiction, I look at three big recent topics in college football and decide whether the statement is indeed FACT or if it's FICTION.

---
Texas and Oklahoma will enter the SEC early.
Farrell's take: FACT
The latest sign of this is the SEC telling Tennessee and Georgia to postpone their scheduled series with the Sooners because the second game of each would be beyond the 2025 entry date for the Sooners to the SEC. Makes sense right? And an estimated $80 million exit fee for an early departure from the Big 12 seems prohibitive for the Longhorns and Sooners. But I still think they leave a year early. The new SEC TV deal will be negotiated next year and should surpass the windfall the Big Ten landed recently. In that deal I expect some agreement between the TV networks, the Big 12 and the SEC to push this exit up in a manner that benefits all. Having Texas and Oklahoma in a league where new arrivals like UCF, Cincinnati and others are entering makes no sense for all involved. Something will be worked out.
---
Peyton Bowen will finally decommit.
Farrell's take: FACT
The star safety has been part of Notre Dame's class for awhile but rumors of a decommitment have been looming since July. He visits Texas A&M for their huge recruiting weekend as they face Miami and Oklahoma is way up on his list as well and was thought to be his destination. Like former Notre Dame commit Keon Keeley, I think he decommits after a huge visit then takes awhile to find his new home.
---
Aggies win puts them back on track in recruiting.
Farrell's take: FACT
Not only is Bowen in attendance but a slew of other big name recruits will be on hand for the Aggies home game against Miami. Commitments Anthony Hill and Bravion Rogers will be there to entice players like Bowen, WRs Jalen Brown and Hykeem Williams as well as RB Roderick Robinson, DB Tony Mitchell and others. A huge win with a crazy crowd and all will be good in recruiting again. Just don't lose because everyone is coming after the Texas A&M commitments and targets.