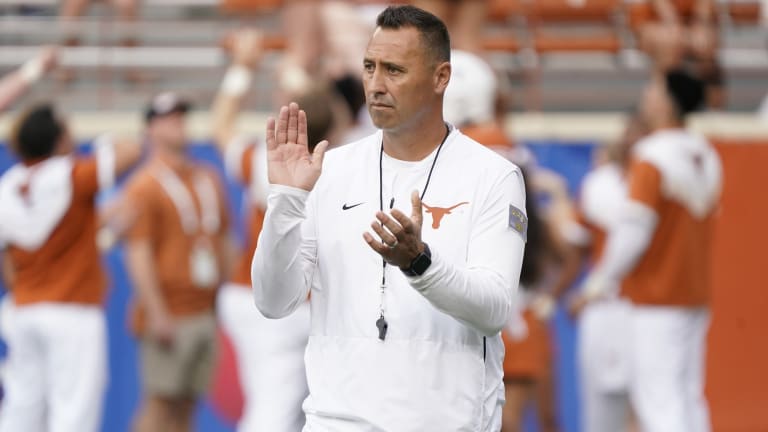 Fact or Fiction: Texas Recruiting, Lance Leipold, Jimbo Fisher
In today's Fact or Fiction, I look at three big recent topics in college football and decide whether the statement is indeed FACT or if it's FICTION.
---
1. Jonah Wilson's decommitment is a sign of trouble for Texas.
Farrell's take: FICTION
Wilson is one of the best wide receivers in the country, and a case can be made that he's the best in the state. And now he's no longer a commit for the Longhorns and could end up at Texas A&M. Big loss? Kinda. But not a worry spot for Texas fans. They still have a great group of WRs committed (including two of the top 25 nationally) and Arch Manning to sell.
---
2. Lance Leipold will stay at Kansas.
Farrell's take: FICTION
Just a gut feeling here. Wisconsin and/or Nebraska could be too much to pass up if he's offered those jobs, as Leipold has always had an upward trajectory in his career. He's saying all the right things, but be wary.
3. Jimbo could be fired after this weekend.
Farrell's take: FICTION
Nah, but Nick Saban will throttle A&M and make it a point to everyone who the better coach and recruiter is. This will be a tough one for the boosters to swallow at A&M and could be the tipping point but Fisher will last the season.