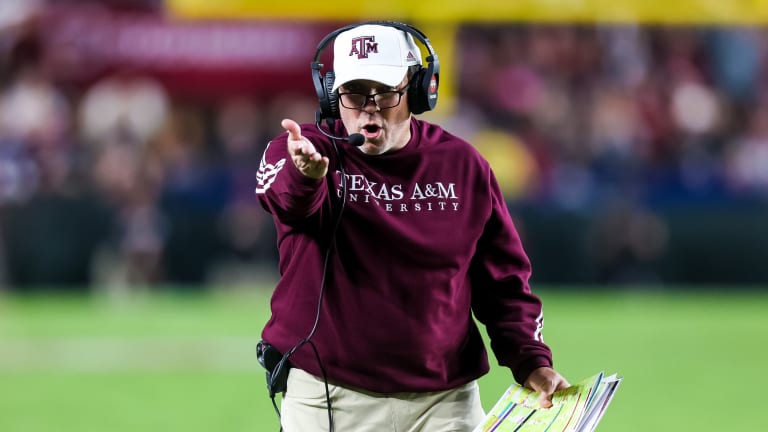 Fact or Fiction: The Fisher-Petrino Marriage, Jim Harbaugh to the NFL, Michigan or Tennessee
In today's Fact or Fiction, I look at three big recent topics in college football and decide whether the statement is indeed FACT or if it's FICTION.
---
1. Bobby Petrino and Jimbo Fisher will be a disaster.
Farrell's take: FACT
Jimbo has a slight ego issue, and we all know the disaster that Bobby Petrino is. So to bring Petrino in to take over play-calling for Fisher, something Fisher clearly does not want and is doing begrudgingly, is just bad. Bring in a young guy and lie to the world that he's the play caller (Gus Malzahn and Kenny Dillingham at Auburn, Steve Addazio and Ryan Day at Boston College, etc) or an experienced play caller with zero ego (Steve Ensminger). But Petrino? That's a disaster.
2. Jim Harbaugh should leave for the NFL.
Farrell's take: FICTION
The NFL has always been a lure for Harbaugh. And he wants to win a Super Bowl badly. But he's also a Michigan Man and he's beaten Ohio State like a drum twice in a row, made the playoff twice and has his team on the cusp of a national title which would honestly be more epic than a Super Bowl. Why leave when things are rolling? Stay home Jimmy.
3. Michigan is a better job than Tennessee.
Farrell's take: FICTION
This is a tough debate. This came up when Mike Huessman put Josh Heupel is his article naming 10 possible successors to Harbaugh. Vols fans went nuts and saw Michigan as a drop down from Tennessee and it got me thinking. Which job is better? Both have amazing tradition and the opportunity to win it all. The Vols have Alabama and Georgia in the way for a national title and Michigan has Ohio State although they've slayed that dragon twice in a row. I'm calling it even until I can really come up with my Top 10.