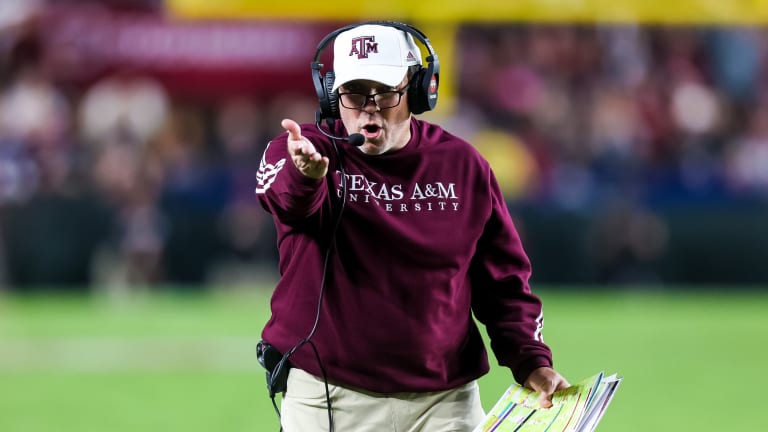 Fact or Fiction: The Mess at Texas A&M, Clemson, Arizona State
In today's Fact or Fiction, I look at three big recent topics in college football and decide whether the statement is indeed FACT or if it's FICTION.
---
1. Things will get worse at Texas A&M.
Farrell's take: FACT
With players being suspended, losses mounting and the talk of how much A&M overpaid for these results from Jimbo Fisher something is now in motion. This is the beginning of the end and I've noticed the end comes much quicker these days than we are used to (Nebraska the exception). More and more we will hear about how dysfunctional this team is, the transfer portal will fill in December and it will be hard to Fisher to continue as head coach into next season. How does this happen in a week's time? It just does. Lose a game you're supposed to win, fall to 3-4 and have roster issues from injury to suspension and watch how quickly the worm turns.
2. Clemson is the weakest of the undefeated teams.
Farrell's take: FICTION
This is something I've heard a few times recent as the Clemson disrespect continues. But let's remember that they have some very good wins on their resume and I'd put them against TCU, Michigan, Tennessee and even Georgia as a solid matchup. The only team I think they'd struggle badly with would be Ohio State. They aren't the best team in the county that's clear but let's not forget the guy in charge has two national titles and knows what he's doing. Clemson is more dangerous than we think.
3. Arizona State is crazy for keeping Ray Anderson.
Farrell's take: FACT
I find this insane but Arizona State president Michael Crow said that Anderson is part of the rebuild at ASU. Keep in mind this is the former agent who hired his old client Herm Edwards when everyone knew it was a very bad idea. Not only did Edwards leave things in horrible shape but we still have the NCAA investigation and penalties to be levied. If I made a hire like this one that set the program back for years and led to a new level of apathy around the program, I'd be fired. But perhaps that apathy has spread to Crow and he doesn't care. It's puzzling.