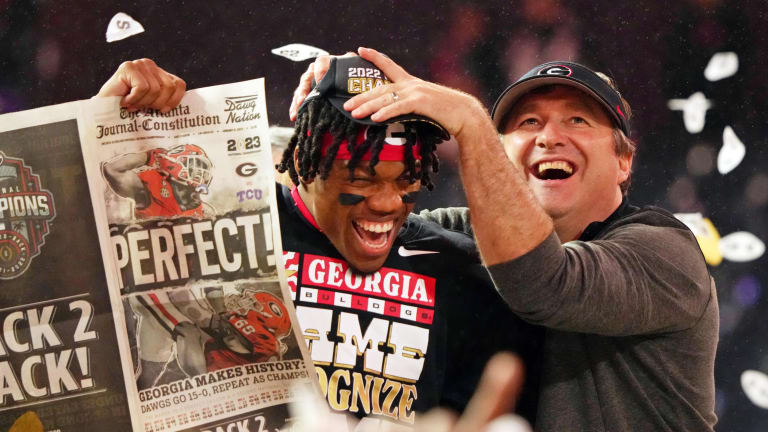 Fact or Fiction: UGA's Dominance, Kevin Warren's Legacy, Kendal Briles
In today's Fact or Fiction, I look at three big recent topics in college football and decide whether the statement is indeed FACT or if it's FICTION.
---
1. UGA's two-year run is better than Nebraska's.
Farrell's take: FICTION
While 29-1 and two national championships is amazing, I'm still going with the 1994-95 Nebraska teams that went 25-0 over that span and simply dominated everyone. Nebraska rarely struggled with anyone. Yes, Iowa State and Wyoming were outliers but they still beat their opponents over that two-year stretch by 30 points a game even with those two struggles. Georgia has been amazing but they lost to Alabama last season and a case could be made they would have lost to them in the title game last year (Jameson Williams injury) or lost to Ohio State this season in the semifinals (Marvin Harrison Jr. injury). Kirby Smart and company are on a historic run but it doesn't beat those two Tom Osborne teams.
2. Kevin Warren improved the Big Ten.
Farrell's take: FACT
There can be no question about this. After fumbling his way through the COVID season and making many odd decisions, he leaves for the NFL with USC and UCLA joining the conference and others begging for entry after negotiating a massive TV deal. While SEC commissioner Greg Sankey can take all the shots he wants at Warren for leaving, no one can claim the Big Ten is worse off from his tenure.
3. Kendal Briles will head to TCU.
Farrell's take: FACT
You can debate whether leaving Arkansas for TCU is upwards or lateral, but you can't debate the job security angle. While Sam Pittman is not under fire, the bloom is off the rose after a disappointing season in Fayetteville. Meanwhile, Sonny Dykes has about as much job security as any coach after taking TCU to the title game in year one. And the Big 12 is a much more attractive place for an OC. I think Briles leaves.