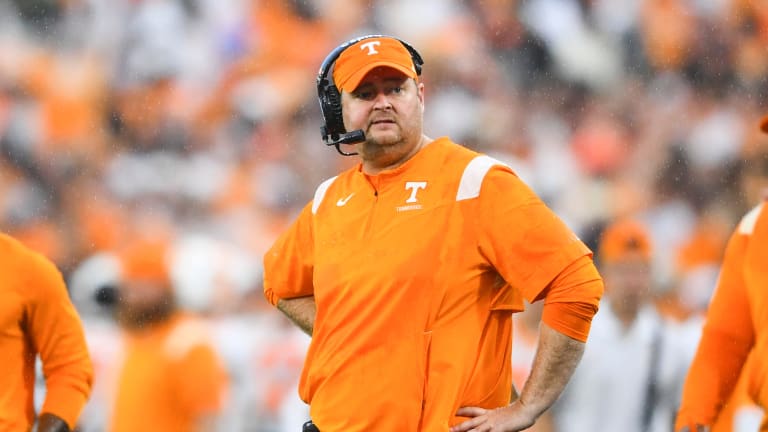 Fact or Fiction: Vols Ranking, Caleb Williams, Clemson
In today's Fact or Fiction, I look at three big recent topics in college football and decide whether the statement is indeed FACT or if it's FICTION.
---
1. The Vols should be No. 2.
Farrell's take: FACT
The Vols still have amazing wins over Alabama, LSU, Pitt, and an up-and-down Florida team, and their resume is better than Ohio State or Michigan. TCU can make a case as well but let's be clear — the Vols have beaten quality teams and lost only to the now No. 1 team in the country.
2. Caleb Williams should be the Heisman favorite.
Farrell's take: FACT
USC doesn't have a huge win and he doesn't have a Heisman moment yet but his stats are insane. Williams has thrown for 28 touchdowns and only one pick and has also rushed for 287 yards and 4 more scores. Blake Corum at Michigan can make a case but he's not the leading rusher in his own conference and QBs Hendon Hooker, CJ Stroud and Bryce Young all took big steps backwards this weekend. Williams should be leaving the way.
3. Clemson's reign of terror is over.
Farrell's take: FACT
This is a broad statement I know but here's what it means. Clemson is no longer a threat to make the playoff every season. Sounds harsh right? Last year they fell short and this year they are out with a lopsided loss to Notre Dame this past weekend. The ACC doesn't get the respect it needs, and rightfully so, to allow for a one loss team in the playoff and this Clemson team with new coordinators and a resistance to the transfer portal isn't an undefeated kind of program anymore.