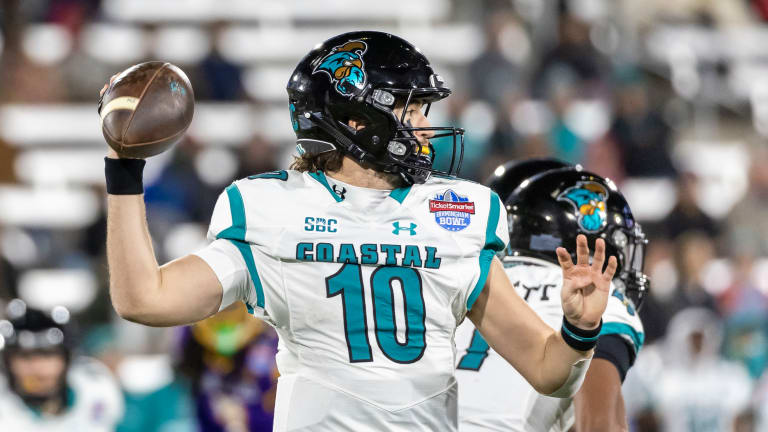 Portal Fact or Fiction: Grayson McCall Stays, FSU's Dominance, Luke Altmyer to Illinois
In today's Fact or Fiction — transfer portal edition — I look at three big recent topics from the transfer portal and decide whether the statement is indeed FACT or if it's FICTION.
---
1. We all knew Grayson McCall was coming back to Coastal Carolina.
Farrell's take: FACT
I assumed this honestly. When I heard he had a credit transfer issue with Auburn, who wanted him badly, and then saw he was playing in the bowl game for Coastal despite injuries late in the season it kind of made sense. I said last week that he shouldn't have played in the bowl game (he ended up getting injured) when he's headed elsewhere and his coach left for Liberty but while I was writing that it occurred to me — he could be staying. And he is.
2. The Seminoles are dominating the portal.
Farrell's take: FACT
Mike Norvell added Virginia DB Fentrell Cypress this weekend who was coveted by Ohio State and others and it's clear the 'Noles are head and shoulders above the rest in the portal. LSU and Michigan have elite talent as well and teams like Colorado and Arizona State are overhauling their roster but with Cypress, TE Jaheim Bell, DL Braden Fiske, and others it's all Seminoles now.
3. Luke Altmyer is a great fit at Illinois.
Farrell's take: FACT
Altmyer was a 4-star talent out of Mississippi out of high school coveted by Norvell and Lane Kiffin and others. He landed at Ole Miss but lost the job to Jaxson Dart so his next move is key. Illinois may not sound sexy offensively but Tommy DeVito lowkey had a great season under OC Barry Lunney Jr. and Altmyer has even more upside. This is a case of not overshooting your talent level to land at a huge school and finding a fit and he did.