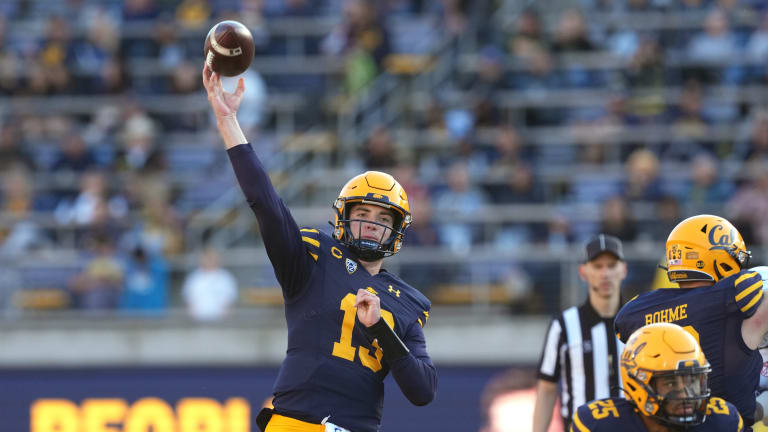 Portal Fact or Fiction: Jack Plummer's Impact, Amari Gainer to Alabama, Storm Duck at PSU
In today's Fact or Fiction — transfer portal edition — I look at three big recent topics from the transfer portal and decide whether the statement is indeed FACT or if it's FICTION.
---
1. QB Jack Plummer is one of the best low-key transfers in the portal.
Farrell's take: FACT
Plummer will be back with his old coach, Jeff Brohm, at Louisville in an offense he's very familiar with and in a comfortable setting. And both coach and player have something to prove. Brohm is at his alma mater hoping to do big things with immense support while Plummer is hoping to show the signs of being elite he flashed at Purdue before he left for Cal after losing his job to Aidan O'Connell. Keep an eye on this one next season. Plummer only has one year left but he's one of the more experienced QBs from the portal and one of the few going to a comfortable offensive system.
2. Alabama is making a move on Amari Gainer.
Farrell's take: FACT
Yep. Gainer was supposed to announce his destination Friday between West Virginia and UNC following FSU's bowl game but now the Tide have come flying in late. Now remember, Gainer isn't like every other kid as he won't be wowed or star struck by Alabama. He wants a fit where he can not only finish his college career and prep for a shot at the NFL but also where he can continue his education and work in the community. He's not the type of kid to throw away relationships for a big offer. Alabama could land him as they seem to get who they want so this will be interesting to watch. I previously had him choosing UNC Friday.
3. DB Storm Duck to Penn State is one of the Big Ten's best.
Farrell's take: FACT
Penn State has talent at cornerback even with Joey Porter Jr. off to the NFL so Duck is a luxury of sorts and a big one at that. He's a second team All-ACC performer from this past season at UNC and was one of the bright spots for a bad defense. He can play outside or inside and brings a ton of experience to Penn State and will be huge for the Nittany Lions as either a starter or a flex when they go nickel. Depth is crucial to every team and Penn State just got a lot deeper.