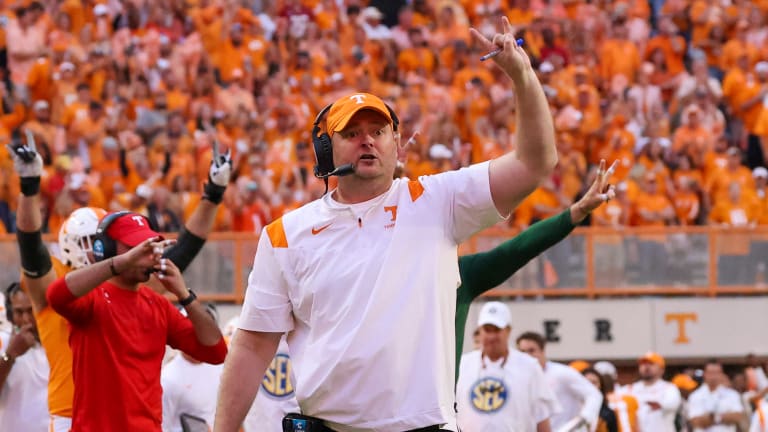 Portal Fact or Fiction: Vols Rising, Alan Bowman, Jalen Catalon's Potential
In today's Fact or Fiction — transfer portal edition — I look at three big recent topics from the transfer portal and decide whether the statement is indeed FACT or if it's FICTION.
---
1. The Vols have a top 10 portal class now based on quality.
Farrell's take: FACT
I like what Tennessee is doing in the portal. While they only have seven commitments which is much less than some others ranked highly, the quality is excellent. WR Dont'e Thornton is the headliner and he's a difference maker but lesser-known players like LB Keenan Pili and DL Omarr Norman-Lott are more important as the defense needs addressing more.
2. Alan Bowman is worth another Power Five chance.
Farrell's take: FICTION
Some things puzzle me. But this isn't hate on the former Texas Tech QB. He's a gutsy kid who has overcome some big injuries to continue his career. But after heading to Michigan and falling way down the depth chart how does he get a shot at the Power Five again at Oklahoma State? Is this a JT Daniels situation? The Cowboys need QB help badly with Spencer Sanders in the portal but this isn't the solution.
3. Texas took the biggest BOOM or BUST guy in the portal in Jalen Catalon.
Farrell's take: FACT
There are others more highly rated. There are others less banged up. But when healthy are there any defenders any better? Not really. Catalon comes from Arkansas with a ton of promise but is coming off injury-plagued seasons in 2021 and 2022 where he didn't deliver on pre-season All-American status. If he stays healthy he's an absolute difference maker in this Texas defense and is an All-Big 12 caliber player. But if he gets hurt again? BUST. This will be interesting.