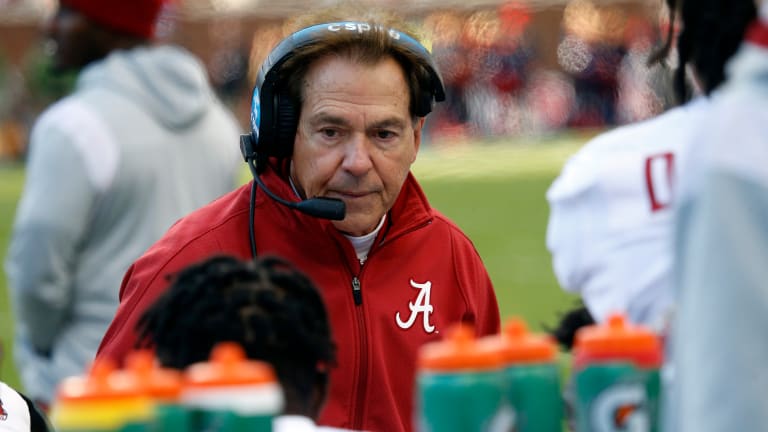 Recruiting Fact or Fiction: Alabama, Georgia, and Kenny Minchey
In today's Fact or Fiction — Recruiting Edition — I look at three big recent topics from the recruiting trail and decide whether the statement is indeed FACT or if it's FICTION.
---
1. Alabama has the best class in the country
Farrell's take: FACT
The race for the top class in 2023 isn't over yet, as the Early Signing Period looms and we have February as well. But right now Alabama is my No. 1. Why? After all, some places don't even have Bama with a five star in this class yet. I don't go by mathematical equations although I can see the merit in that. I go by how rounded out the class is and the high level talent and depth at each position grouping. Alabama hits all factors here from elite QBs to RBs and onto the back end on defense. I have Alabama with a top five class at QB, RB, OL, DL and DB. It's a stellar class but could be caught, there's still time.
2. UGA is going to pull a major surprise before the Early Signing Period.
Farrell's take: FACT
They are bound to. With visits from players like Nyckoles Harbor and Matayo Uiagalelei taking what are, to me, unexpected visits down the stretch here it's clear the power of UGA recruiting is in full force and they will land someone they aren't expected to get. I'm not saying it will be either of these guys but it will be someone, just watch.
3. Kenny Minchey is a difference maker for Notre Dame .
Farrell's take: FACT
While I think the QB from Tennessee is a solid but not spectacular talent in a very good 2023 QB class, he's important for many reasons. The lack of a QB in this class kept Notre Dame from my top five as it's a glaring need. Now that's filled. And Minchey and 2024 QB CJ Carr will be selling points for the program in recruiting down the stretch here and especially in the 2024 class. A class without a QB is always lacking to me.