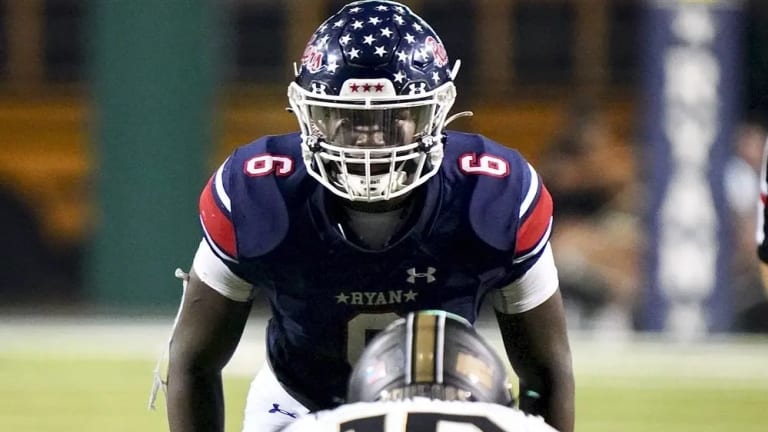 Recruiting Fact or Fiction: Anthony Hill to Texas, Gators Surging, Michigan Woes
In today's Fact or Fiction — Recruiting Edition — I look at three big recent topics from the recruiting trail and decide whether the statement is indeed FACT or if it's FICTION.
---
1. LB Anthony Hill will be a Longhorn.
Farrell's take: FACT
The former A&M commitment didn't pick Texas this weekend in what was an important visit weekend for the Longhorns but don't fret. I've been told it would be a major surprise if the 5-star LB is not part of this class in the end. Alabama, Ohio State and Texas A&M are schools with a chance to get him back on campus but I'd be shocked if he's not part of this 2023 Texas class.
2. The Gators are the surprise of the top 10 in 2023 recruiting.
Farrell's take: FACT
I expected teams like Alabama, LSU, Ohio State, Georgia, Clemson and others to be in the top 10 nationally and you could make a case that Texas and Oklahoma would be in their based on their brand and recruiting territory. But Florida? Nah. They have struggled in recruiting for so long it always comes as a surprise to me these days when they win a huge battle like they did for QB Jaden Rashada. And for the Gators to be firmly inside my top 10 is my biggest surprise over Notre Dame, Miami and others.
3. Michigan is the highest ranked team recruiting the worst.
Farrell's take: FACT
Georgia, Ohio State, TCU, Tennessee and others are all highly ranked and recruiting well based on their respective expectations. Michigan is not. That doesn't mean I'm worried about the direction of the program at all and it's understandable with Jim Harbaugh's intention to head to the NFL with the Vikings in February. That will slow down a class for sure and will lead to many explanations and a battle against negative recruiting. Michigan stands at 15 commits and are outside my top 25 in recruiting without a star in this class or a QB but we should see a vast improvement in 2024 based on the success this season.