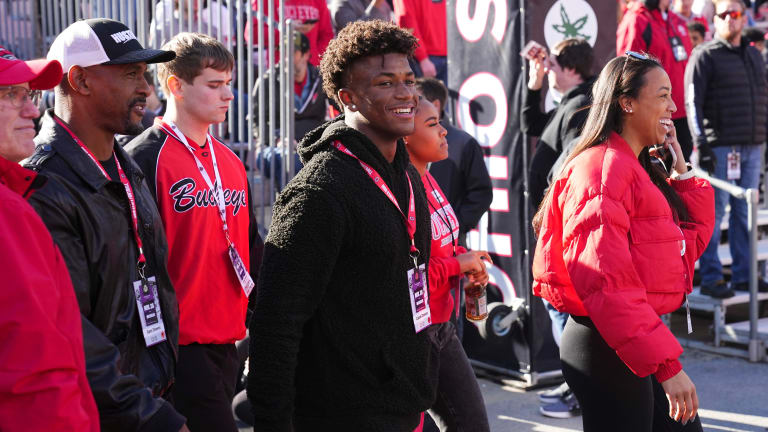 Recruiting Fact or Fiction: Caleb Downs to OSU, DJ Lagway, Walker Lyons Recommits
In today's Fact or Fiction — Recruiting Edition — I look at three big recent topics from the recruiting trail and decide whether the statement is indeed FACT or if it's FICTION.
---
1. Ohio State changed the mind of Caleb Downs.
Farrell's take: FICTION
Downs, the 5-star DB committed to Alabama, had a great visit to Ohio State for The Game and it's a big deal he was there instead of the Iron Bowl. But from what I am told the family was doing due diligence on Columbus, Ohio and how they'd like it despite being committed to Alabama. And while they loved it, the familiarity with Alabama will be too much to overcome and I'd be stunned if he ended up anywhere but Tuscaloosa.
2. USC has the lead for DJ Lagway now.
Farrell's take: FICTION
Lagway loved USC on his visit many months ago and honestly came back to Texas with the Trojans as his leader in my opinion. He said the visit was next level and this weekend his visit for the UCLA game was off the charts as he watched Caleb Williams win the Heisman. But there is one issue. Malachi Nelson. Lagway doesn't care much about competition but he's also not an idiot. And with Nelson in the 2023 class who will learn a year under Williams and learn that system, he knows he'd be behind the eight ball. I still think Florida has an edge here. But what about recent 2023 QB commit Jaden Rashada? Yes he's a talent, but he's not close to Nelson in talent and he's a California kid heading across the country to the Gators. That's a better situation to compete with than a Cali kid with more talent headed to USC.
3. Walker Lyons will still end up at Stanford.
Farrell's take: FACT
The 4-star TE decommitted from Stanford after David Shaw surprisingly resigned and Utah, USC and others are intriguing for him. But he will take his time and appears to be ready to wait until February to make a final decision. By then the Cardinal will have a new coach and Lyons will be able to re-assess. And let's be clear, he picked Stanford for the academics as much as anything and I think he'll be back in the class.