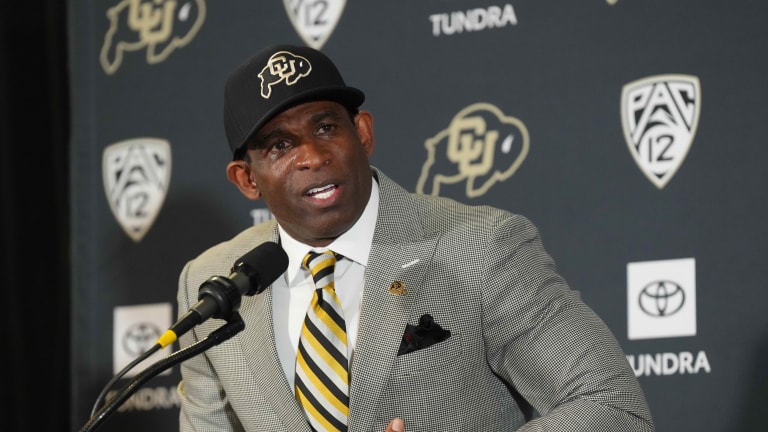 Recruiting Fact or Fiction: Coach Prime's Effect, McCullough Bros to Notre Dame, Uiagalalei Bros to UCLA
In today's Fact or Fiction — Recruiting Edition — I look at three big recent topics from the recruiting trail and decide whether the statement is indeed FACT or if it's FICTION.
---
1. Colorado will finish with a Top 25 recruiting class.
Farrell's take: FACT
Let's be clear. While I think Deion Sanders to Colorado is a fish out of water situation, I'm also not a fool. The initial response to Deion taking the Buffs job is off the hook from recruiting to the transfer portal. And, amazingly enough, the 1-11 Colorado program has 20 commitments in this class somehow. That's good and bad however. With so many top players interested in Prime in Boulder and some of these commitments being reaches as 1-11 teams will do, Deion has some decisions to make. My best guess is he will purge some, add some serious 4 star talent down the stretch and finish in the Top 25 nationally.
2. Dasan and Daeh McCullough will be a package deal to Notre Dame.
Farrell's take: FACT
This seems to be the case as the talented LB from Indiana has entered the portal and will follow his father, Deland, to ND as he's the RB coach. Dasan's brother, Daeh, is a talented safety who plays HS ball in South Bend. While there isn't any confirmed evidence of this I wouldn't be shocked at all to see Daeh pick another school (he was committed to Indiana and then chose Cincinnati) because Luke Fickell is gone and for Dasan to land with his dad in South Bend as he did out of high school when he decommitted from Ohio State to play at Indiana. This just seems to be lining up this way even though Notre Dame hadn't pursued Daeh hard.
3. UCLA will land the Uiagalelei brothers.
Farrell's take: FACT
QB DJ Uiagalelei hails from Southern Cal and is leaving Clemson. His brother Matayo, an elite DL in the 2023 class, plays in Cali and likes USC, Ohio State and others. This is where it gets interesting. USC doesn't want DJ and DJ knows he wouldn't play there but UCLA would be a great fit and there is mutual interest. So would his brother change course a bit to join him at UCLA? After all, he wasn't going to follow him to Clemson. I have a feeling they unite under Chip Kelly. It's a gut feeling with some sources confirming interest from the siblings.